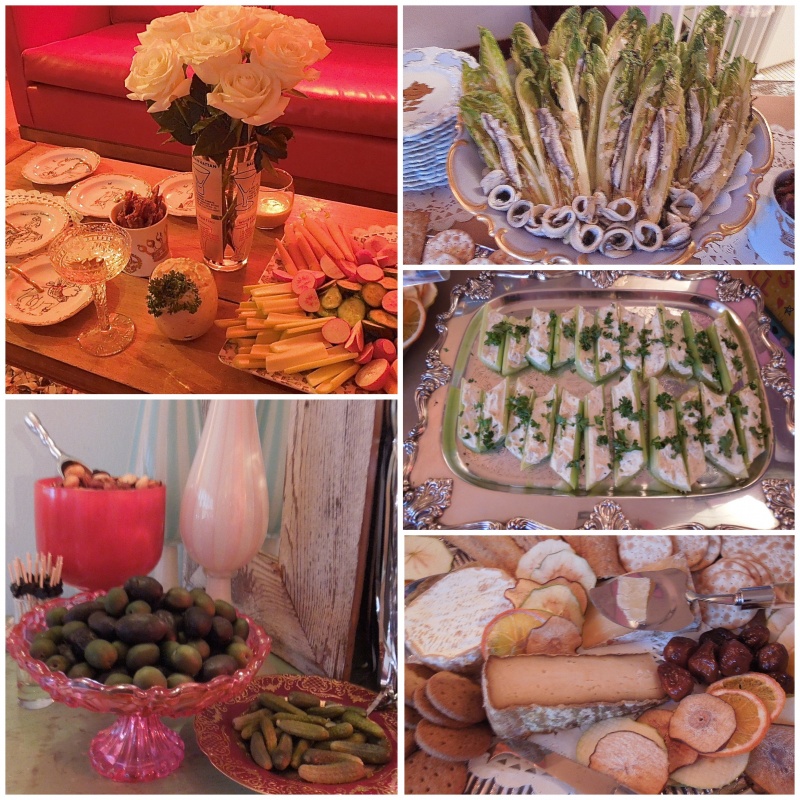 So I'm really drawing out this dinner & a murder party, but extensive blog content was the justification for throwing a budget busting bash.  The 1920s theme was prevalent in lighting, invitations, signage, obviously food was to follow course.  I had done my research and learned quite of a bit of 1920s cuisine was repellant to today's taste buds.  I adapted when necessary, but always maintained the integrity of the time period.  The dinner portion of the murder was more akin to a cocktail party, although I did serve more hearty fare after the murder had taken place which I think enhanced the flow of the party.
The evening's menu is as followed:
assorted olives & cornichons
mixed salted nuts
spinach dip & crudite – consisting of petite carrots, celery, radishes & persian cucumbers
assorted cheeses served with crackers, dried fruit & candied figs
grilled Caesar salad with white anchovies
maple pecan bacon
celery stuffed with Boursin cheese
Since murder makes one hungry, the following were served:
jumbo shrimp & cocktail sauce
cucumber, goat cheese, pumpernickel sandwiches
cauliflower soup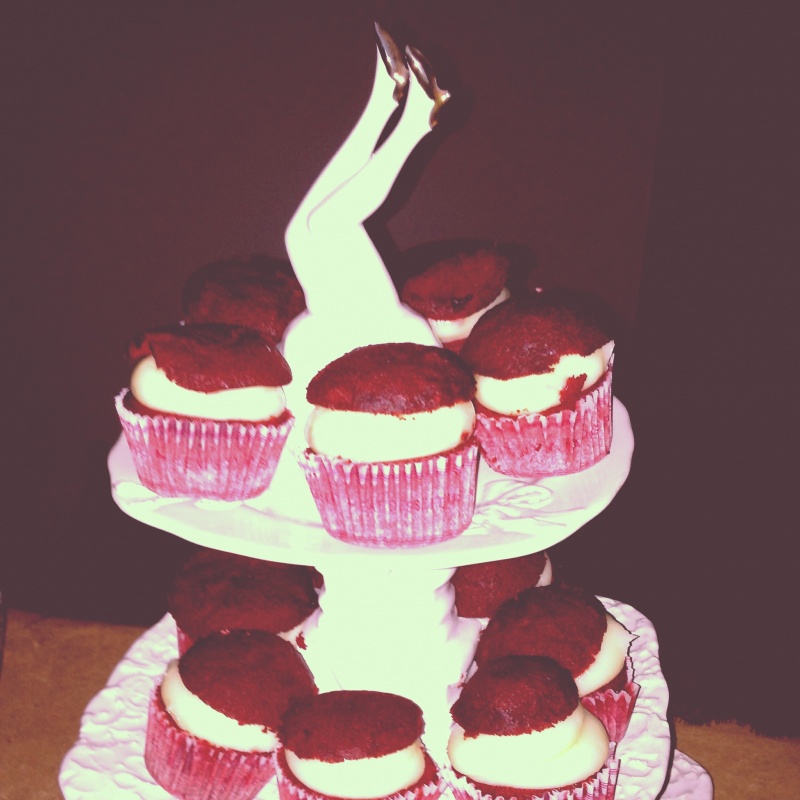 Just prior to solving the crime of the century, a modest dessert selection was presented:
mini red velvet cupcakes
mini individual rum cakes
fresh strawberries
Ok, now I am officially famished and possibly drooling more than my bulldog….Perhaps I can convince someone to re-create this meal with me for dinner tonight.
xxoo.