'I attended Jeanie's presentation on home organization and she offered me a free consultation. I wasn't expecting much from a free consultation, but wow was I wrong! She was very thorough and spent a considerable amount of time at my apartment. She went through each of my closets, cabinets, and each room. She is very passionate about her craft and gave me great recommendations.
As a single mom of 2 young children, I don't have much money or time to put into organizing my home the way I would like to. However, Jeanie gave me realistic suggestions, which I was able to immediately implement. She give me pointers on what to concentration on first and things that I could eventually do. I'm proud to say I have slowly been implementing her suggestions and they have made a true difference in my home running more smoothly and its overall appearance.
She is professional and has a great eye for interior design and aesthetics. She rearranged my table and couch and now the whole room flows better. A small adjustment, which has made a huge difference to the space.
Jeanie is down to earth and also very funny. I really enjoyed the time I spent with her, and will definitely use her services in the future to do a gallery wall and decorate. I feel very fortunate to have worked with her and highly recommend her to anyone looking for home organization and design help! Thank you Apartment Jeanie!!'
—Angela Stewart, New York, NY
'Jeanie is an incredibly talented organizer and can transform your living space. She is insightful, thoughtful, kind, and extremely creative in meeting client needs. I have seen firsthand how Jeanie streamlines various spaces (from kitchens, to bedrooms, closets, and playrooms), crafts solutions for living efficiently, and implement chic home styling strategies. She truly is "the chaos conqueror" and can make your home more enjoyable and efficient than you thought possible!'
—MP, New York, NY
'Working with Jeanie as a professional organizer has been a fun and growing experience. Not only is she an expert in her field, her workmanship and generosity are unmatched! Home organizing, interior designing, and interior restyling attribute to the physical and emotional transformation clients go through when working with Jeanie.'
—GK, New York, NY
'I have known Jeanie for years and she has consistently helped me live a more organized life. She has organized my kitchen, my closets, my entire apartment as well as my sisters and my friends! Jeanie goes ABOVE AND BEYOND for her clients and truly has a passion for organization! No task is too difficult for Jeanie! I plan to continue to use Jeanie's expertise in the future and highly recommend her to anyone looking to organize their home and their life!'
—Anna Varshisky, New York, NY
'As a moving and storage company, it is always a pleasure to work with apartmentjeanie. They are true professionals that are dedicated to making sure their clients are thrilled with the always-stellar transition results.
Most impressive about Jeanie and her team is the manner in which they think outside the box and offer creative solutions to help declutter and organize a home, while taking into consideration and planning for the specifics of the particular space.
Best of all, we can always count on a 5 star rating from our clients when apartmentjeanie is on the job!'
—Lisa Brown, New York, NY
'Working with Jeanie is amazing. She has very clear ideas on how to transform any room and really incorporates your personal goals and preferences so that your space is functional and beloved.'
—ED, New York, NY
'Best in town!!! Her amazing style will put touches unique to you on your space and you'll truly live better organized!'
—Ryan Mavaro, New York, NY
'I've worked with Jeanie on multiple organizing projects and have learned so much from her about transforming a space (from one room to an entire home), listening to a client and working with them to make the process as painless as possible. She has a keen eye for detail and design that is unparalleled!'
—Andrea Adams, New York, NY
'Jeanie's transformational abilities are so truly and honestly miraculous. She will transform your space and within it, your life. Her own style reflects in the innovative way she will observe your space, and move/change/update so you can live more organized.'
—SB Beauty, New York, NY
'From the minute you encounter Jeanie, you can tell she is a consummate professional. She is open, fun and very stylish. She is amazing at what she does, but helps you understand what a beautiful, comfortable and organized space is for you. She made me understand what I loved and what having an organized space would do for me! She's awesome! Highly recommended!'
—Lisa Zahiya, New York, NY
'Jeanie has a terrific eye and a penchant for creating an attractive decluttered place that still says home. Your home or office, even better. And she's also fun. Recommend her highly.'
—Raina Grossman, New York, NY
'We moved to a new location in manhattan and we the amount of stuff I had seemed like I would need to get rid of half of my stuff for it to fit. but from the first contact till moment I booked her staff was super friendly and shared what are the steps. Then Jeanie Came with the most interesting and simple to execute solutions to reorganize entire space. Felt was truly customized to fit my personal needs! Can't recommend this service enough if I could I would put 6 stars!'
—mudras mudras, New York, NY
'If you're looking for a professional organizer in NYC, look no further. Let her help you organize your home. Efficient and an organized home is essential to living in New York City apartments. She has a perfect attention to details and results are flawless.'
—Anatoliy Chistov, New York, NY
'Completely transformed my home! From implementing organization systems to restyling, Jeanie and her team were thorough, creative and went above and beyond! Would highly recommend to anyone who needs to declutter, organize or restyle their home.'
—EW, Celina, OH
'Working with Jeanie was a transformative experience; to my Studio and to ME!'
—Jeffrey Simon, New York, NY
'Jeanie will transform your space so it sings your story. She helped bring out my style and make my space feel like a real Home that was uniquely mine.'
—Stella Grizont, New York, NY
'Amazing!!! Highly recommend!!! Best in the business!!!'
—Gramercy Kids Smiles, New York, NY
'Jeanie and her team did a great job making my apartment stylish, cool and organized. For all you fellow bachelors out there, she's exactly what you need to make your place homey and appealing to the ladies. She gave great advice about which pieces of furniture to buy; where to put things so they look good; how to free up space; how to use what I already had so I didn't need to buy too much more; and where to place art — all within my budget. If you want your very own apartment makeover, she's your gal. Thanks, Jeanie!'
—Matthew Willis, New York, NY
'Jeanie and her crew helped me with a move from DC to NYC. They arrived a day after the movers unpacked everything – in a manner that really looked like an explosion of stuff that would never fit in the space – and had everything in a organized and in place in a day. Then they came again and made it even more beautiful than it already was. I will never organize on my own again! Thanks so much to Jeanie and her team!'
—Sandra Palmer, New York, NY
'I'm not exaggerating when I say that the best money I've ever spent was hiring Jeanie. She is worth every penny.
For years I struggled with organization. Then I learned I was pregnant with twins and that a move was imminent. Organization became less of a novelty and more of a do-or-die necessity. That's when I went on Houzz and found all the stellar reviews for Apartment Jeanie.
And Jeanie didn't just live up to her reviews, she surpassed them. Not only did she meet me at my apartment and walk through all the items that I DID NOT need (a KEY step in moving; don't bring anything unnecessary to the new home), but so also found an awesome mover and stayed in contact with them through the whole process. She gave me an guide to how to organize my belongings and made the whole move streamlined and focused.
And then she really got to work. Jeanie and her awesome colleague Zora moved me into my new space in TWO days. No joke. ALL OF MY THINGS, organized, beautifully situated, clean, and tidy–without ONE BOX LEFT OVER. I'm still in awe. Not only did she figure out how to arrange my furniture, how to maximize my closet space, and even alphabetized my books, but I also learned some key lifestyle skills from her, like how to fold a fitted sheet. Yes, thanks to Jeanie and Zora, I can now fold a fitted sheet. It only took me 33 years.
Jeanie is a lifesaver. She's a generous person who has gone above and beyond and she's made my new home a sanctuary. She's a gift. And I'm so lucky to have found her!'
—Susannah Cahalan, New York, NY
'She was amazing! I highly recommend! She has a great vision and eye for organizing and decluttering. I appreciate all the work both Jeanie and Heather did for my home. They were trusting and saw the light!'
—Anat Lebow, New York, NY
'I was beginning to feel like I was in quicksand with all of my home renovations and organization projects. I found apartmentjeanie and never looked back. I love the versatility in Jeanie's design style and I knew that I needed someone brave enough to work with a mix of styles. I love contemporary/eclectic so Jeanie seemed like the right fit for me.
I also liked that older items are repurposed if possible, so it's not about buying all new things. She can accentuate older items in a way that I could not envision. I've had Jeanie help me organize, pick paint colors, furniture and most important be my voice of reason when my fiancé is giving me the side eye because he has tuned out my #honeycanyoudo conversation!'
—Candice Davis, Harlem, NY
'For my design consultation, Jeanie came to my apartment and asked extensively about my challenges, needs and styles. After the at-home appointment, she sent me a comprehensive plan for organizing my apartment, which gave me the confidence to begin purchasing furniture and decorating. Jeanie is always available to give fantastic advice and responds with great suggestions that have made a huge difference in my apartment!'
—Atara Lindenbaum, Bronx, NY
'I had the pleasure of working with Jeanie and I could not be more pleased. After a lengthy phone call to assess my likes/dislikes and priorities/lifestyle, we were able to come up with an organization plan for the closet that would suit my everyday needs.
After putting the plan into action, my closet was finished and looks like a whole new non-cluttered, functional space. My expectations were exceeded in every way.
Thank you apartmentjeanie!'
—Melissa Mitchell, Celina, OH
'You can trust & have faith in apartmentjeanie. They're going to get the job done – period. They created a detailed plan and carried it through with grace and with style. No job is too big or too messy for them! (Even when your apartment is 120 years old, went through fire & flood and you got so busy that you let things go for a decade!)
They will help you go through everything or go through it for you and organize it beautifully to fit YOUR needs. It's like having "magic fairy dust" sprinkled in your home, you'll be amazed.
They completely transformed an extremely messy kitchen which had become a dumping ground into a quaint kitchen space – with no purchases of items! They also completely transformed additional messy rooms…from deep clutter to order.
They are 100% worth it!'
—J.N., New York, NY
'apartmentjeanie helped me get my cluttered, out of control bedroom in order. I work long hours and simply did not have the time or motivation to tackle the clutter. apartmentjeanie came in, helped me get rid of all the clutter and reorganized the room.
One of the things I appreciate about them, is that instead of asking me to go and buy new stuff, they repurposed and creatively used what I had already owned which gave the room a new feeling and look. The staff is amazing to work with and attentive to details.
5 stars – definitely worth hiring!'
—W. Loo, Queens, NY
'Needing to combine 2 households in a small apartment, we'd struggled for months to figure out how to do this. Within hours of visiting our apartment, Jeanie and her staff were able to help us figure out how to efficiently reorganize our space. She helped us determine what furniture made sense to keep and what made sense to discard in favor of alternatives with more storage. Months after her visit, we still love the changes made with her guidance and we've been able to keep the space arranged and organized as she recommended.'
—L.R., Long Island City, NY
'Once you hire apartmentjeanie there is no turning back. This is my new found addiction. The organizing begins, the closets and drawers are carefully and thoughtfully worked on while you discuss with the team what you want to keep, willing to donate or sell and lastly, what makes sense to save. My cleansing process has started and there is no turning back. I feel as though I have a new release on life. Thank you to Jeanie and her staff for making my move smooth and easy with a sigh of relief.'
—Hallie Lorch, New York, NY
'I am seeing our house in a new light! I have three boys at home, so you can imagine how cluttered, messy and disorganized the house was. The fine folks at apartmentjeanie swooped in, rolled up their sleeves and transformed our entire home into a sharp, elegant but functional place for all our things. Thanks to the hardworking team for showing us new ways to keep everything in its place!'
—David Estoye, Maplewood, NJ
'Jeanie and her team were amazing. They way over performed over my expectations. In just one day we managed to re-organize the entire apartment and make it look beautiful. There was NO WAY I could have done this without her. I've been getting compliments ever since. Hiring Jeanie's team is like working with an amazing designer for a LOT less money and not having to go spend a lot of money on new furniture. Hire her. You'll finally love your home or apartment again. I do.'
—Monica Shah, Brooklyn, NY
'Having Jeanie here is better than sex!'
—Rita R., New York, NY
'An amazing team led by the most creative, organized calm woman! I moved from a large apartment to a smaller apartment. Jeanie and her team came to see what I had and gave me a plan after seeing the new space as to what to take and what not to take. The result is fantastic, my things reimagined! I'm thrilled. After I moved, a team member came and hung all the artwork! More fantastic. I am thrilled beyond any expectation that I had.'
—Fran Pomerantz, New York, NY
'Jeanie is awesome. She was prompt, professional, affordable and took the chaotic space of two crazed professionals short on time and long on stuff and worked MAGIC! She not only did an enormous amount of physical work but also visualized how we would use space and store stuff and structure constraints around an otherwise ever messy live and work space. Would highly recommend her!'
—Josh Wolfe, New York, NY
'When I needed to set up a 2nd apartment located far from NYC (in the town where I work part-time), the team came through with speedy helpfulness. I was delighted with their sourcing & purchasing, and within a very short time I had the warm, friendly 2nd location I needed, at a price I could afford.'
—SC, Boston, MA
'Jeanie Engelbach changed my life. My home office had taken over my apartment and there was paper and clutter everywhere. Had too much stuff and not enough room to store it or put it away and it had gotten out of control. Jeanie came in and assessed the situation and recommended a course of action that worked. Together we went through everything in the apartment and decided what to keep, what to give away and what to throw away. Then she led me in reorganizing the closets, the kitchen, the office and repainting the apartment. She also gave me advice on how to keep things in order. I was so thrilled with the results and the suggestions were so easy to follow that I was able to keep it up. I cannot recommend her highly enough.'
—Ann Cohen, Tarrytown, NY
'apartmentjeanie did a fantastic job organizing and laying out my apartment! I have a large walk-in closet that is now organized and everything is easy to access. Jeanie and her team know exactly what accessories to order to complement what you already have. They do a great job combining what you want with their own creative vision. For anyone moving into a new apartment or looking to shape up an existing space, I would highly recommend apartmentjeanie!'
—Charlotte Steel, Cambridge, MA
'My experience with apartmentjeanie was truly magical! The elves showed up in the morning and by the time they were done, we could barely recognize our apartment. The apartment was picture worthy and looked totally high end. The best part was the invisible part – when we opened our kitchen cupboards and discovered a pantry worth of a professional chef. What?!!!! How is that possible?! And they did not buy anything new. (Although they did pack up 20 boxes worth of stuff that we did not need.) I LOVE my Jeanie. And I love cleaning my "new" apartment'
—Elena Volova, New York, NY
'My office is functioning like a dream!! I'm so much more productive and efficient.'
—Justine Leguizamo, New York, NY
'Jeanie, is in one word… MAGIC! After a long time trying to find someone who was cool, smart, stylish, and kind on top of being an organizer…. I found Jeanie! All I had to see was that she worked at ABC carpet and home as a display creator and I was in LOVE. Jeanie has knowledge, wisdom, style and she can do wiring, wallpapering, electrical, cords and hanging pictures. She is quiet, efficient, hardworking and NICE. She is like your dream lover and your BFF rolled into one. If SJP and the guy from Dirty Jobs had a love child it would be Jeanie! I can't begin to tell you how relived, excited and hopeful I was once she was in my crazy town apartment. She did an incredible assessment – she even sent me a book on how to clear clutter before she came! Her job is a tricky one cause she has to navigate a lot of emotion and a lot of stuff to get her mission accomplished…and she does both with ninja like style. After I wrote the check I felt it was possibly the best money I had spent in a long time. She really is a "Jeanie".'
—Molly Price, New York, NY
'I had apartmentjeanie do their Room Optimization Assessment for staging for my living room in preparation for listing our apartment for sale. They provided lots of great suggestions for ways to make my space look more organized, sleek and spacious. I loved that they included specific reasons for their suggestions.
We have an open floor plan and I keep a centerpiece on my dining room table because I think it makes the room look inviting and styled, but apartmentjeanie recommended keeping the table clear of any decorative items as to eliminate any visual obstructions when looking into my living room. It was a small tweak that made a big difference and I was happy to have the insight for that and many other easy to implement suggestions for the staging process.
Thanks for the great room assessment, apartmentjeanie!'
—Ilana Eck, New York, NY
'Jeanie and her team are incredible! I have photographed many of her projects and I am always amazed at the transformation in the spaces. The organization she creates is amazing and she has so many clever ideas for storing everything you can think of but in a stylish way. I highly recommend her services, especially if you are tight on space!'
—Rikki Snyder, New York, NY
'I hired Jeanie as the solution to problem most single males possess – a lack of interior design talent. Despite my elite Tetris scores on my game boy as a kid, Jeanie schooled me when it came to furniture placement and rearrangement. While still keeping the flavor of your lifestyle intact, an honest appraisal of your Ikea design choices is brutally refreshing, and doesn't involve a defibrillator on your credit card. Just go book her for an hour initial and see how much value add you get. It's the best call option you'll buy this year. ps: I'm now using her for the second time in a new apartment.'
—Lomond Davis, New York, NY
''I have a lovely house and hated coming home to it. I couldn't walk into my 'walk-in closet'. I wore the same set of a small amount of clothes because I couldn't find the rest of my wardrobe. The clutter and seeming insurmountable effort to get all this reigned in was overwhelming. I would start to put things away but then would become overwhelmed and distracted and give up after less than an hour. I never made a dent. Emotionally I was connected to much of my clutter and didn't realize that it was keeping me from blossoming. This affected my new business as a professional photographer because my files were totally disorganized. I realized that it was stultifying me and that I had to get away from the clutter & "hoarding".
My son who worked with Jeanie previously, gifted me her services. Jeanie calmly identified my most important concerns and helped me prioritize what had to be done. I watched her methodical method of separating the necessary from the stuff I hadn't looked at in years. She gave me great ideas as to how to condense things that I couldn't bear to part with and to use modern technology such as scanning to create small photo albums of family pictures & memorabilia. After her first day, I kept walking in & out of my 'walk-in' closet, amazed that I actually could walk in and out of that area.
The amount of stuff I donated or got rid of, was so liberating. Jeanie offers her expertise not with judgement, but with humor and compassion. My home now feels like the haven I have always wanted it to be. It is peaceful and organized. Now that is living life fully and without the burden of so much stuff. I highly recommend apartmentjeanie. They are easy to work with and respect the needs of each client without imposing their style or specific way of organizing. She custom tailors each job to the personality of her clients.
apartmentjeanie…thank you for giving me a home I am proud of and love coming back to!'
—Diane Wolfe, Brooklyn, NY
'When I met Jeanie my apartment looked like an episode of hoarders – all my belongings were in bags in closets and my apartment was a mess. Jeanie is an angel sent to me. She guided, encouraged and reassured me while rearranging my furniture in a way I never would. She is very professional and really cares about you. My apartment is a real home and I am so happy to have met her. She literally changed my life!'
—Jill Land, New York, NY
'Jeanie really helped me get my room organized & ready for the years of high school to come. She had many creative ideas and understood what I wanted out of the experience. The organization of my desk and closet was the biggest change. Prior to Jeanie, my desk was very cluttered and difficult to do work on, but now it is much easier to focus while doing homework. The organization of my closet made it so much easier to get dressed in the mornings. Thank you Jeanie!'
—15yr old female, New York, NY
'Jeanie is awesome. My new wife and I were dragging our feet for months getting our apartment together, finding it difficult to combine both of our belongings and tastes together and cutting down on the clutter. Jeanie is a pro at knowing how to work with what you already have, on a budget, with an amazing talent for being equally skilled at aesthetics and design, while not compromising on the practical and functional. Highly recommended!'
—Jeff Newman, Brooklyn, NY
'I can't say enough good things about Jeanie Engelbach & her organizing skills. Our study looked like England after the Norman Conquest. We couldn't find anything. Jeanie & Cindy cut through all 700 books and all the clutter, rearranging, organizing & staging. Jeanie helped me decide what to keep and what to give up. A few months later I had to stay in bed for weeks after surgery and I got so tired of looking at the same thing every day I had Jeanie and Cindy return. They rearranged everything in the living room and I mean everything including moving all the pictures. It looked like a new place. We were so happy with the results. Last week, they came again and did their organizing tricks. Jeanie gave me file after file (we had folders that dated back to 1992) to shred. We ended giving over 15 boxes of clothes, towels, quilts, books and a chest of drawers to the Salvation Army. In addition, Jeanie and Cindy rearranged all the furniture and pictures in our guest apartment. I was amazed at what could be done to make the place look fresh and new. By all means, there is no reason to live with clutter or clothes that you haven't worn in years. apartmentjeanie will give your home a new a new look & feel.'
-B. Richards, New York, NY
"I visited a previous job that Jeanie and her team had finished and I was amazed how it quickly it was done. I made an appointment for a consultation and I asked for suggestions to eliminate the cluttered, an estimate of the cost and if it could be finished the time framed I needed. She is very professional to worked with. All together I can highly recommend Jeanie, she can do so much to make the place very nice."
—Cora Ramirez, New York, NY
"My husband and I worked with Jeanie as a design consultant for our apartment. We were an absolute mess when we started. As newlyweds living together for the first time, we had no idea how to combine our different styles and households. Jeanie asked all the hard questions and really got us thinking about what our shared vision should be. She guided us through all of the planning and design decisions with patience and just the right amount of prodding. In addition to her design services, she helped us figure out what to keep and what to toss and even took us shopping to find us exactly what we needed.
We now have a comfortable, organized and well designed home and could not have done it without Jeanie's expertise."
—Laura Pinello, Brooklyn, NY
"Jeanie provided me with a phone consultation to help me rearrange furniture my teeny tiny living room. I was having trouble getting things in an orientation that both looked good and made sense with the furniture.
I sent Jeanie some photos of the room to review. In an hour long phone conversation, she outlined the broad strokes of her ideas for the room. There were some unexpected changes, and at first I wasn't sure if I'd follow through. I decided to try everything she suggested; if I didn't like it, I could always change it back!
I'm so glad I followed Jeanie's suggestions to the T. The room is much more streamlined and everyone compliments my apartment! Now I'm proud of my teeny tiny space. I'd definitely recommend Jeanie's services."
—Mariam Kamal, New York, NY
"Jeanie was amazingly helpful at organizing an apartment's worth of closets and accessories for perhaps the two most disorganized people on earth. She was resourceful and knew how to tightly organize clothing, shoes, jewelry, accessories, within a tight budget and while making things look presentable. She also was super creative on using empty wall space to display things that were otherwise just sitting around. I was pregnant at the time and certainly in a nesting mode and having Jeanie there definitely put my mind at ease. Whew! I'd highly recommend Jeanie for anyone looking to creatively organize spaces or using space more efficiently."
—Lauren Taylor, New York, NY
"In 15 minutes apartmentjeanie made a lasting difference at my house!"
—Ofer Tal, Yardley, PA
"Jeanie is amazing!!! She transformed my apartment from what looked like a boring Ethan Allen decorated apartment to a fun and hip one of a 28 year old. She used all of the things I had but rearranged them in ways I would have never imagined on my own – creating gorgeous decor out of my own things. Two of my favorite aspects are the hanging all of my necklaces to create a jewelry wall and another for my handbags. I love jewelry and bags and they had been hiding in a closet instead of using them to decorate the apartment. I LOVE my apartment now. It is not cluttered and it is adorable and it is all thanks to Jeanie and her incredible imagination and taste."
—Asya Varshisky, New York, NY
"With Jeanie's careful eye and tireless determination, we were able to sort thought piles of clutter that had been accumulating in forgotten pockets of our home. Within a few days, Jeanie helped us get organized, recover misplaced possessions, re-purpose, and redistribute just about everything in our home. We felt like we had a brand new apartment."
—Anabel & Chris Cantley, Long Island City, NY
"Jeanie is a pool of endless creative ideas. She is a wizard at making the most of a space (large or small) and she executes the client's desires with precision and style. Her professional and creative suggestions are sure to make the end result more satisfying than the starting concept."
—LaShell Wooten, Bronx, NY
"I honestly didn't think there was a solution for the madness going on in my closets but then came apartmentjeanie! When Jeanie sees chaos, she automatically comes up with an amazing solution. My closets and apartment are organized perfectly, better than I could have imagined in my dreams! This is the best investment! By relieving all the clutter, apartmentjeanie has changed my life and relieved so much stress! I am the biggest fan ever. Jeanie is so pleasant to work with. I highly recommend working with apartmentjeanie and organizing your life!"
—Anna Varshisky, New York, NY
"apartmentjeanie makes a room seem new and different. Jeanie's work is so fun, colorful and organized! She even creates a space just for the family pet. I can't wait until I have my own apartment, so I can have Jeanie make it awesome."
—Oscar® Nominee Abigail Breslin, New York, NY
"I contracted apartmentjeanie to decorate my very small apartment. I am extremely impressed with her ability to transform a bland tiny rental into a true home. Her attention to every little detail pulls the whole place together. apartmentjeanie is very creative with rental friendly techniques and the space she has to work with. She has an impressive ability to work with and into the decor of my previously purchased furniture. Her vision is simply incredible and how she translates that into a livable and gorgeous space is truly impressive. I am extremely happy with how my apartment has been turned into my home reflecting my taste, style and personality so harmoniously. Thank you apartmentjeanie!"
—Amanda Barlow, New York, NY
"Jeanie is the best! She came to my house and helped me with creative organization solutions (hide all those phone cords! add a cork board to the side of your bookshelf! declutter your decorative shelving!). She suggested simple, effective organizational solutions that I'd never thought of before. And was so friendly, helpful and judgment-free in the face of my clutter!
I highly recommend apartmentjeanie."
—Karen Gordon, Scarsdale, NY
"Jeanie's creative insight took my unused living room furnishings rearranged it and made it a warm, comfortable and inviting space in 10 minutes. Her outside the box thinking took a mish-mosh collection of bowls and vases and made them artwork. Thank you Jeanie!!"
—Jeanne Tal, Yardley, PA
"Jeanie is able to organize a diverse collection of one's "collectables" and blend them in with the rest of a room's furnishings. What was once a cluttered mess becomes a pulled together space.
She has shown this especially by organizing our books with the rest of the tchotchkes. Now, I can actually find things and more importantly, I will be able to keep everything neat myself."
—Becca Earley, New York, NY
"Jeanie gave me great, creative and fun ideas for my New Jersey shore house. She is a delight to work with and makes the "chore" of decorating FUN! Her choice of colors, window treatments, artwork and accessories helped me change my existing furnishings into a totally new, bright, chic and unique setting. I love my new environment and my friends are WOWED when they visit. Thank you Jeanie for sharing your exceptional talent, wit and style with me."
—BJ Heppenstall, Los Angeles, CA
"My apartment has never looked so organized! Jeanie is a genius organizer who also has a wonderful aesthetic eye. My apartment is now both organized and beautiful! Looking forward to tackling future projects with Jeanie."
—Laurie Blitzer, New York, NY
"Have you ever OPENED your closet to show off how neat and organized it is when guests come over? I do. Really, I do! And it's all because of Jeanie!
The closet was a thorn in my side, a true heartache, a flat out complete wreck. It got to the point where I simply couldn't move forward with anything in my life until that closet was tackled, then apartmentjeanie came to the rescue. By day's end I had a gorgeous closet that was superbly organized and I felt fabulous! Jeanie is truly a Master of her trade!
After living in my condo for 4 years, I booked Jeanie, who re-arranged my furniture and accessories and she told me what to ditch and what to add. I followed her directions and compliments on my place have been following me ever since! Recently, when I 'inherited' pieces from my parents' downsizing, Jeanie came back to re-decorate and amazed me once again. Friends and family can't wait to come see what she has done when they know Jeanie has been in town for a session. She is truly gifted!"
—Wendy Goldberg, Philadelphia, PA
"apartmentjeanie is fabulous. Jeanie takes a space and makes it work, not just for myself, but my whole family. Her imagination and creativity are amazing. She has the ability to take a diverse assortment and style of home furnishings and create a fluid and cohesive look. She worked on my home in New Jersey, then years later when we moved to Florida. The furniture and accessories were the same, but Jeanie was able to make them feel fresh and new. She can take a shoe-string budget and make it look like a million dollars."
—Kim & William Snyder, Coconut Creek, FL

"I am a working mom with 2 children under the age of 4. Like most moms with kids there is always something that needs to be done or can be done just a little better. Whether it be organizing digital photos, creating a beautiful photo album, making a holiday card, planning a party or organizing a closet – Jeanie is the person for you. I like to think of Jeanie as one stop shopping.
Jeanie has helped me with parties, photographs, albums, closets and several other organizational projects. I am consistently please with everything Jeanie "touches". I look forward to our monthly 'Happy Home' appointments where Jeanie helps me check off items on "my list'' as well as offers ideas about things I have not thought of.
Thanks to Jeanie, I am living a more organized life!"
—Michelle Davidson, New York, NY
"You want the best you got the best…..Who do you want to creatively plan your life… one answer its Jeanie….full stop. From parties, decorating and special skills when it comes to photography organization there is no one else you need to call. She is the best at what she does!!''
—Andrew Chamlin, Scarsdale, NY
"Jeanie is extremely organized, dedicated and personable. As a highly skilled professional, she has the ability to focus her range of talent gracefully and successfully to the task at hand – large or small."
—Lisa Radisay, New York, NY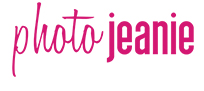 "As a mom of 2 kids, I have thousands of photos. Jeanie turned these pictures into beautiful photo albums that we keep on our coffee table. Each album is a creative piece of artwork that captures the candid moments of our lives. Jeanie is a pleasure to work with – very friendly, upbeat and knowledgeable. She offers helpful suggestions in all areas of photography, digital photo albums and memento preservation. Call right away!!!"
—Michelle Davidson, New York, NY
"Jeanie is amazing!"
—Gillian Steel, Greenwich, CT
"Jeanie organized hundreds of our old family photos. She was skillful at helping us to set reasonable project goals. She's upbeat, talented and professional. Her organizational skills are impeccable, and she works in a timely manner. We are so thrilled with the final result and would absolutely look to Jeanie and her staff for future photo projects!"
—Randi Olin, Westin, CT
"Jeanie organized our South Africa photos and made us a beautiful album. It was a memorable trip and the album captures the essence of what made it so. My husband & I are thrilled with it and plan to have Jeanie make albums of future trips."
—Leslie Levy, New York, NY
"The talents of photojeanie always measure up. Jeanie creates family keepsakes out of family photographs. Her creative eye and organizational capabilities elevate whatever you give her. She makes it easy to do what you want to do with your most treasured photographs."
—Claire Eckert, Bernardsville, NJ
"I felt queasy and doubtful as Jeanie emptied the entire contents of my closet: 10 years worth of photography equipment, boxed and loose prints, negatives and slides, and a haphazard mass of photo paraphernalia. With a firm but gentle hand Jeanie guided me through deciding what should stay and what should go and then she swiftly organized everything! In one afternoon she did what I was unable to accomplish in 3 years. Plus, so much more! Money well spent is an understatement!"
—Wendy Goldberg, Philadelphia, PA
"Jeanie is the most organized woman I know! She's meticulous, detail oriented and tackles piles better than anyone I know. I highly recommend her."
—Marna Chester, Brooklyn, NY
"Jeanie is the best! She came to my house and guided me through a major scrapbook project and showed me how to make a really stunning, high quality memento book."
—Karen Gordon, Scarsdale, NY
"Jeanie is so well organized, creative and pleasant to work with. She grasped quite quickly what I wanted and created such beautiful albums with the pictures she had to work with. Even with our large family Jeanie began to know who belonged to whom, not an easy task, and to make helpful suggestions for themes for the books and/or how to group within each book.
I look forward to working with her to complete this large project and would recommend photo-jeanie highly to any prospective client."
—Merle Ginsburg, Stuart, FL
"photojeanie was such a creative and helpful way to get all those photos that I had piling up organized so that my family and I could enjoy them. photojeanie makes it so easy. When you get your photo albums back, you will wonder what took you so long to use photojeanie."
—Lael Brodsky, Dallas, TX
"photojeanie has totally organized print memories and press clippings, so that I can add to it without being thrown back into chaos and paper clutter – an awesome service."
—Kim Breslin, New York, NY
"Jeanie is a pleasure to work with! A true professional and very talented. Her photo albums are beautiful and unique."
—D. Stern, New York, NY
"photojeanie takes organization to a new level. Jeanie comes up with ideas I never would have thought of. I had ten years worth of photos in bags and she turned them into a work of art. Now when I have a project, I look forward to working with Jeanie and seeing what she will do with it."
—Justine Leguizamo, New York, NY
"As an excited newlywed, I couldn't wait for the arrival of my wedding album. I had high hopes that it would be beautiful because I was well informed about Jeanie's creative talents. Well, when we opened our album, I was shocked that she designed something more beautiful, personal and subtly chronicled than I could have imagined. It was superb and the album quickly became the centerpiece of conversation for many gatherings at my home."
—La Shell Wooten, New York, NY
"Jeanie Engelbach has an expert eye for organization and a true gift for understated elegance. As originally produced by our photographer, our wedding album was a mish-mash of photographs. Jeanie brought order. Her choice and juxtaposition of the photos gave the album a lovely flow. This project was handled in a timely and professional way."
—Becca Earley, New York, NY
"Very professional, easy to work with, capable, organized and of course sooo artistic."
—Bette Hoffman, Long Boat Key, FL
'I loved working with Jeanie. She new exactly what she wanted and was well prepared for her photo shoot. Jeanie's style is a wonderful mix of fun and super organized and so is she!'
—Evi Abeler Photography, New York, NY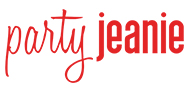 "partyjeanie can make a normal party turn into an event to remember. Jeanie's ability to incorporate every tiny detail into a well thought out theme is astounding. Not only does she make beautiful table tops, hand-made party favors and exceptionally designed invitations, she will think of all sorts of elements that go into developing the heart and soul of a party. Lighting, themed menus & cocktails, tailor-made games, specially made posters & signs, curated playlists, floral design… the list goes on! And the best part is that she will happily work within your budget and even use your own items in new and exciting ways. I would definitely recommend partyjeanie to anyone who wants their party to be "the" party people will talk about for years to come.
—Lisa Radisay, New York, NY
"partyjeanie throws such a great event that even my aloof and anti-social dog, shockingly loosened up and had the best time at her dog's birthday party. It was not only memorable for him, but the adults had just as much fun. Jeanie's sense of taste from the decorations to the food always guarantees a good time!"
—Michael Thibeault, Brooklyn, NY
"What partyjeanie created for my bridal shower was breathtaking. To this day people still talk about the party. The way she combines personal items and works them into the table decor is amazing. Each flower was strategically placed and every centerpiece looked totally different. No one else could have orchestrated what Jeanie did for me on such a special day."
—Kim Snyder, Coconut Creek, Florida
"We entrusted our engagement party to Jeanie Engelbach and we were truly amazed as she really went above and beyond. No detail was overlooked. Jeanie really understood our whole wedding theme and made sure that came through at our engagement party by incorporating our wedding colors into the decor and tablescape. She organized a party that truly represented our personality as a couple as well as incorporating unique traits of both of us as individuals. Jeanie really is the partyjeanie."
—Amanda Jones, New York, NY
"The partyjeanie concept and mission is not only creatively entertaining but right in line with feng shui principles by using already available items in the home for entertaining. Nothing says 'welcome to my space' like the use of items that reflect your style and energy. That's the magic of a partyjeanie event. Bravo!"
—La Shell Wooten, Bronx, NY
"I have had the privilege of attending several parties planned by partyjeanie and each one was a marvel of sumptuous displays of food and beverages with unique decorative details that relayed not only the theme of the occasion but the personality of the guest/s of honor as well. What's more, her brilliant DIY ideas kept the parties within budget."
—Susan Wamsley, New York, NY
"Jeanie's party planning is well thought out, colorful, quirky, and cupcake filled. She has a great sense of what makes a party fun."
—Chuck Gonzales, Brooklyn, NY
"I was a guest at a partyjeanie planned "Dinner & Murder Party". My party going experience was completely transformed from the very moment I stepped in the door. I didn't just walk into a 'theme party', I was literally transformed back in time! The attention to detail was impeccable. The lighting, decorative accessories and background music were all on point. Guests sipped on speakeasy type cocktails in vintage glasses and happily noshed on tasty snacks that were not only "to die for" delicious but were also easy to eat while circulating in the crowd…and they were era appropriate! Even the recipes rang true. How fun is that?
Overall, it was a party I never forgot. Festive & fun with twists of unique and exquisite details that only Jeanie could pull off."
—Amanda Dolan, New York, NY