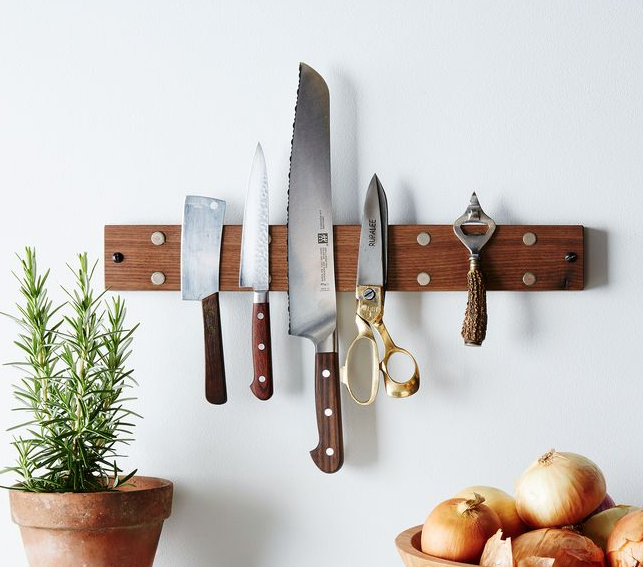 A professional organizers' secret to successful transformations is the ability to work with vertical space for storage. Maximizing kitchen storage, especially in a New York City apartment is a game changer.
Not only will proper knife storage and thinking vertically save you space but it can also help your knives and kitchen tools stay sharper longer, If you're looking for the best knife storage ideas, look no further. This reclaimed wood knife grabber is handmade in Philly (Jeanie's hometown!) is stylish, study and super strong. This knife grabber will not only keep your knives sharp but will make your kitchen look sharper too. It replaces the need for a large butcher block while keeping your knives within reach.
Cut to Food52 to grab one for your kitchen and slice your kitchen drawer clutter down.