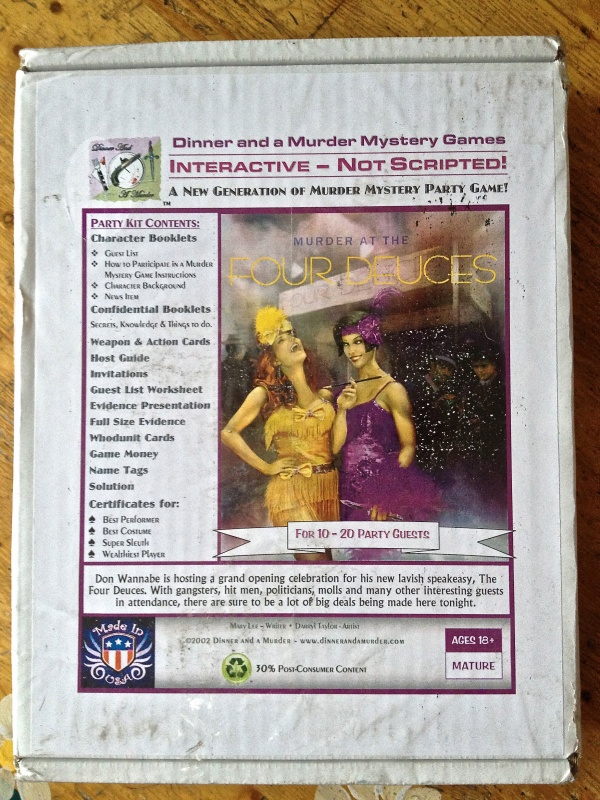 Today's obsession has been percolating since I casually asked a neighbor what her New Year's Eve plans were.  Within in minutes I was researching how to host my own Dinner and a Murder party.  Since I am not a chips in a bowl kind of entertainer, planning and executing a party needs a raison d'etre and a thematic one at that.  I plan to document the progress over the next 6 weeks in this blog – so if you are one of the 19 people invited to partake in this evening of mayhem, madness & murder, you may want to avoid reading until after the crime is solved.
What I have learned upon sifting through the contents of the game is that crime doesn't pay – it's actually quite expensive to craft the perfect murder.  So I will be challenging myself as to how to host an authentic prohibition era party for a minimal amount of berries*.   I will also be posting inspiration, aspiration and potential recipes on the partyjeanie pinterest page if you should like to follow along.
this is going to be the bee's knees.
cash, cash**
*money
**kiss