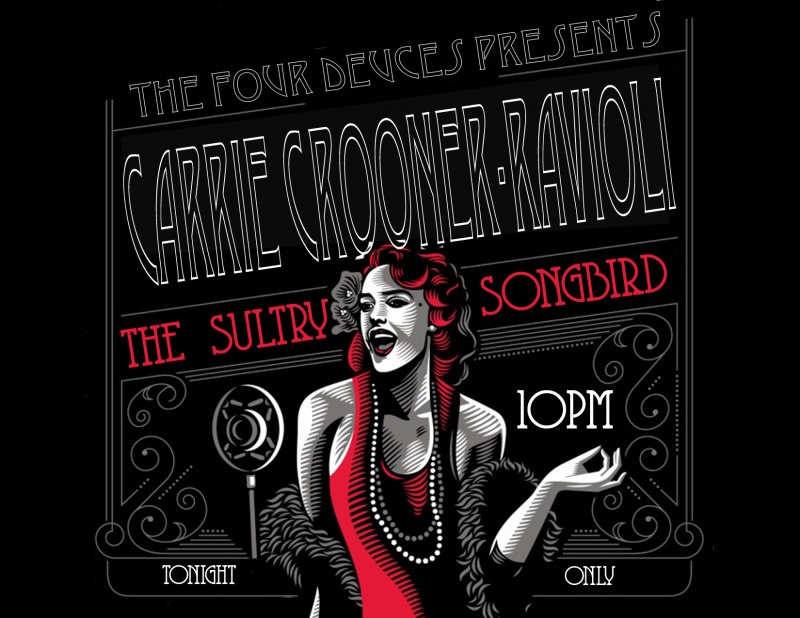 It has been a minute since I have posted – I was busy playing partyjeanie by hosting a 1920's Prohibition Dinner & a Murder party.  The self imposed challenge was to transform my very Pee Wee Herman living out his childhood dreams on the Candyland game board apartment into a sophisticated Chicago Speakeasy on a pocket change budget.  The game kit provided a few subpar signs, so I had to call upon my talented and dear friend, Susan Wamsley for her photoshop skills.  Her task was to create a few images that would enhance the experience and also provide information – be it accurate or fabricated.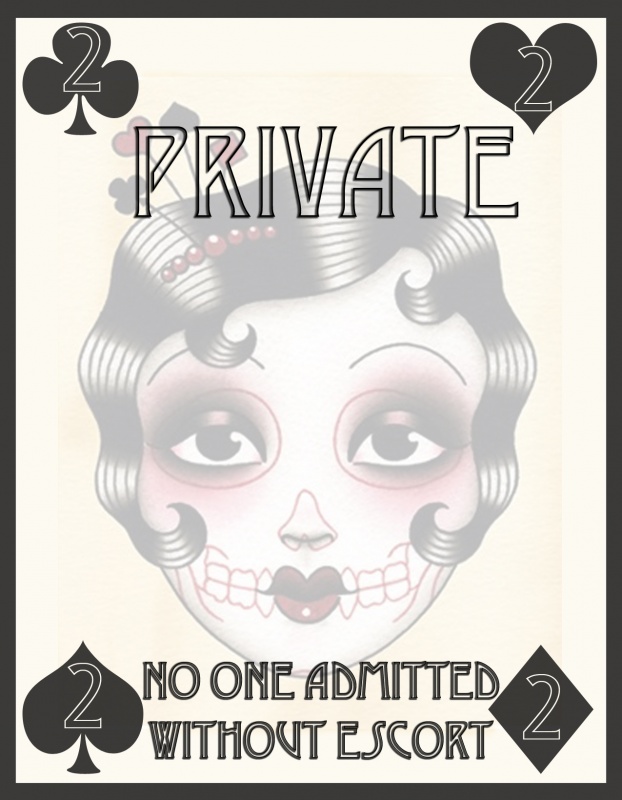 The R rated version of the game suggests a brothel is located on the premises which in reality was my bedroom crammed with all the contents of my now sparse living room.  The no admittance sign allowed the Great Oz of Organization's curtain to remain closed.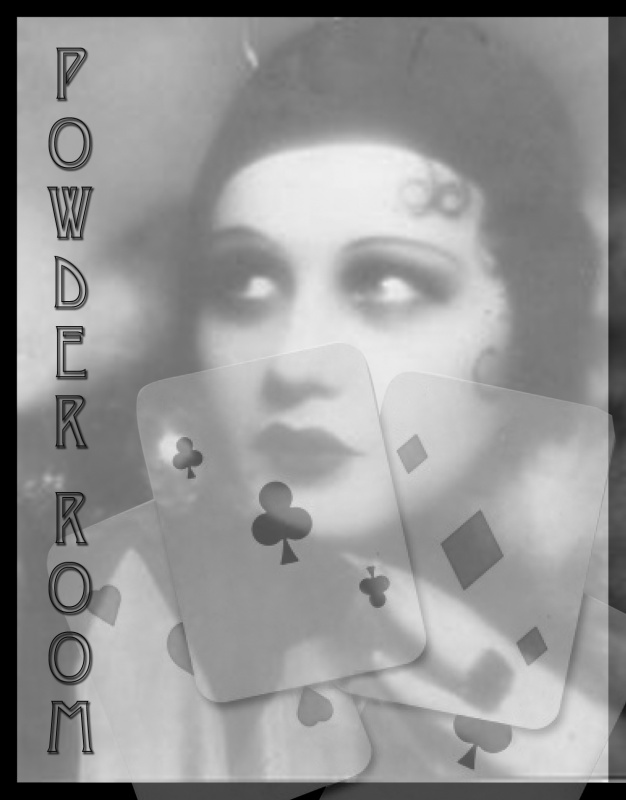 Naturally a lady needs to know where she can powder her nose, rouge her cheeks and lacquer her lips.  And in this particular case – divulge a secret.
Next post will demonstrate how a few clever props can pack a big party punch.
xxoo.