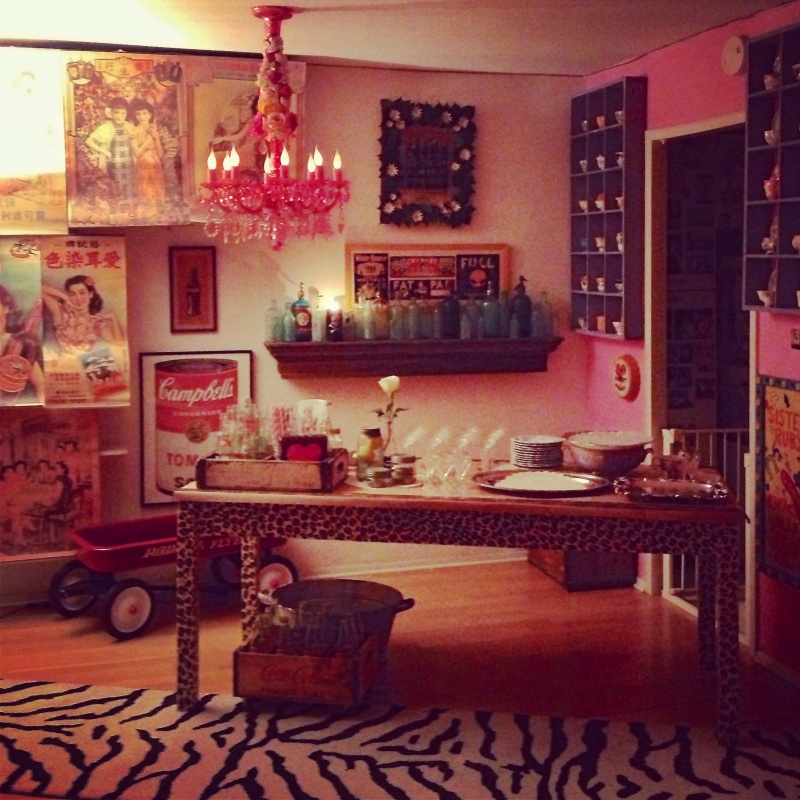 As Donna Summer once sang, "dim all the lights" and that is what I did to create speakeasy ambiance for the Prohibition era Dinner & a Murder party.  My usual crayola box color scheme & stadium wattage interior needed to convey a sultry, secretive & seductive allure in order for guests to feel transported to a swanky 1920 Chicago night club.  Tweaking the lighting was an inexpensive & expressive method in which to achieve the noir affect.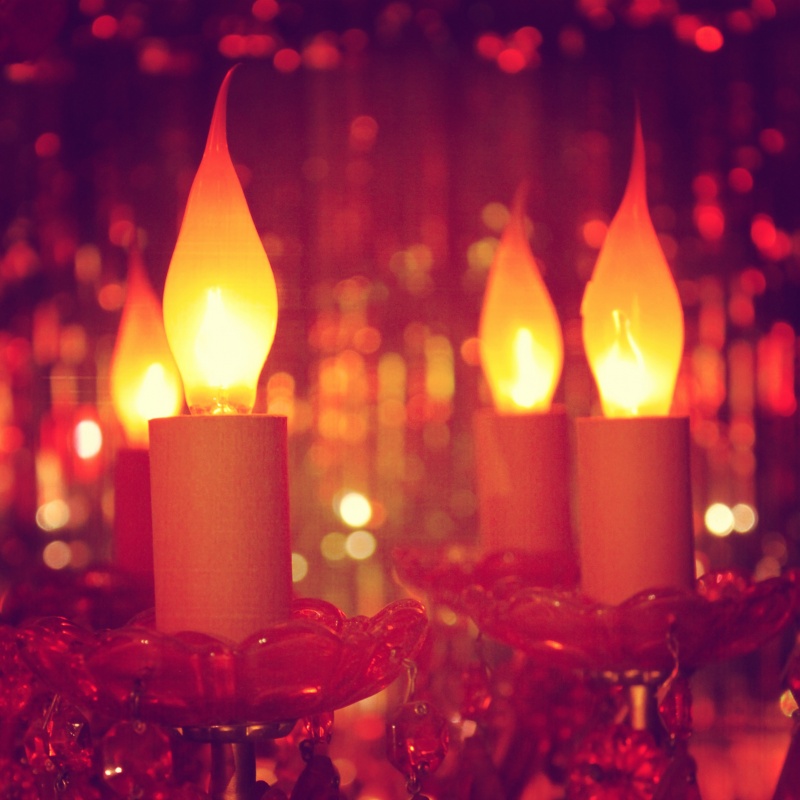 Exchanging 500watts in favor of 24 didn't illuminate the bar, but the silicon dipped flicker bulbs emulated candle light which is flattering to the skin as well as safe – the hooch was pouring freely.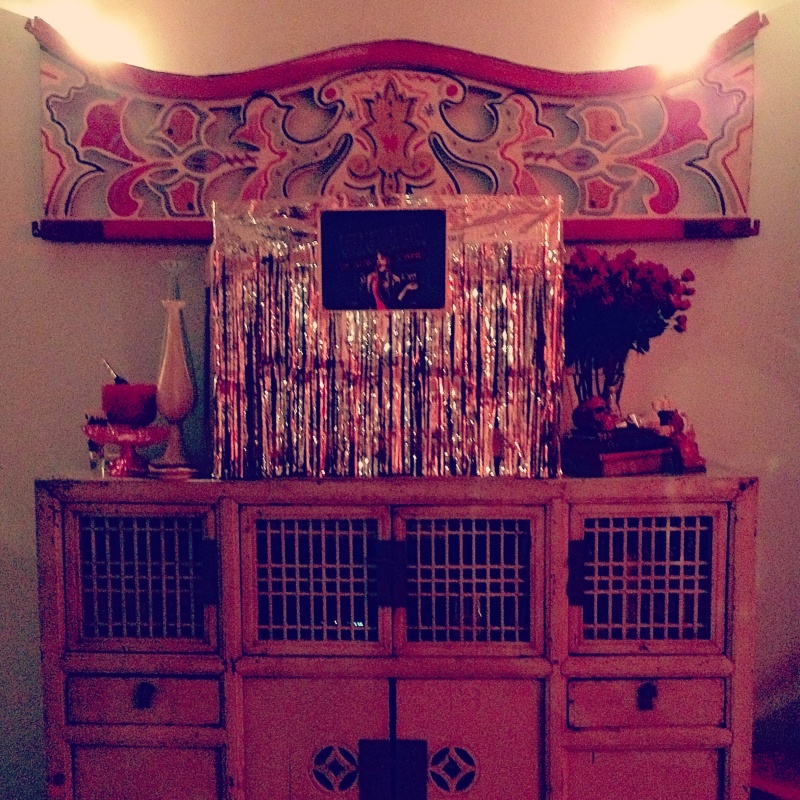 The 32 light carnival fixture was once responsible for lighting up the midway, however when trying to stage a murder – bright is not right.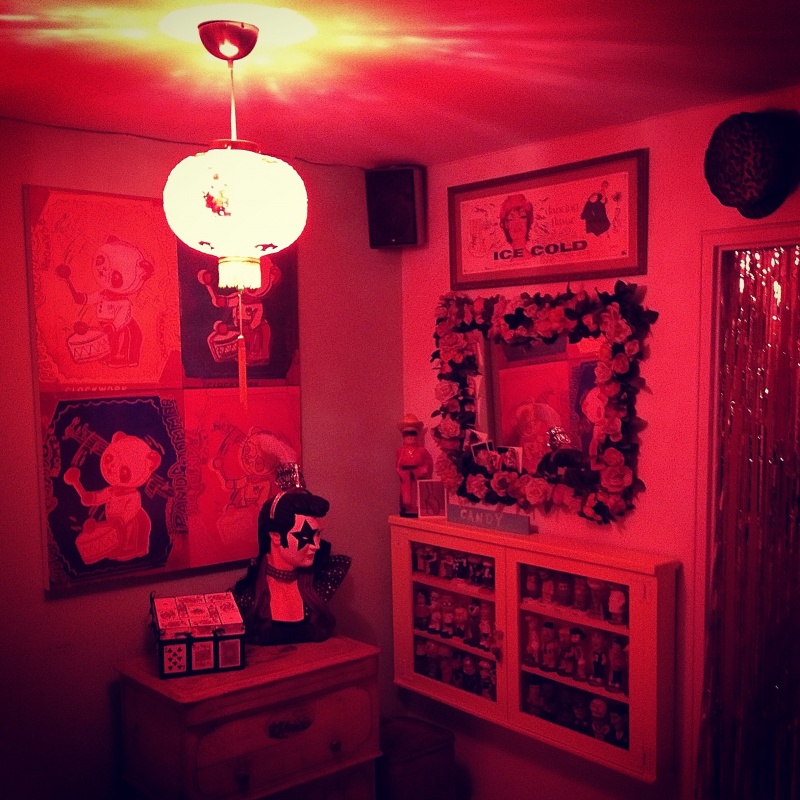 A $3 Chinese lantern from Pearl River Mart cast a red glow at the entrance which establishes an Asian influence that was prevalent of the time & insinuates there is a brothel on the premises.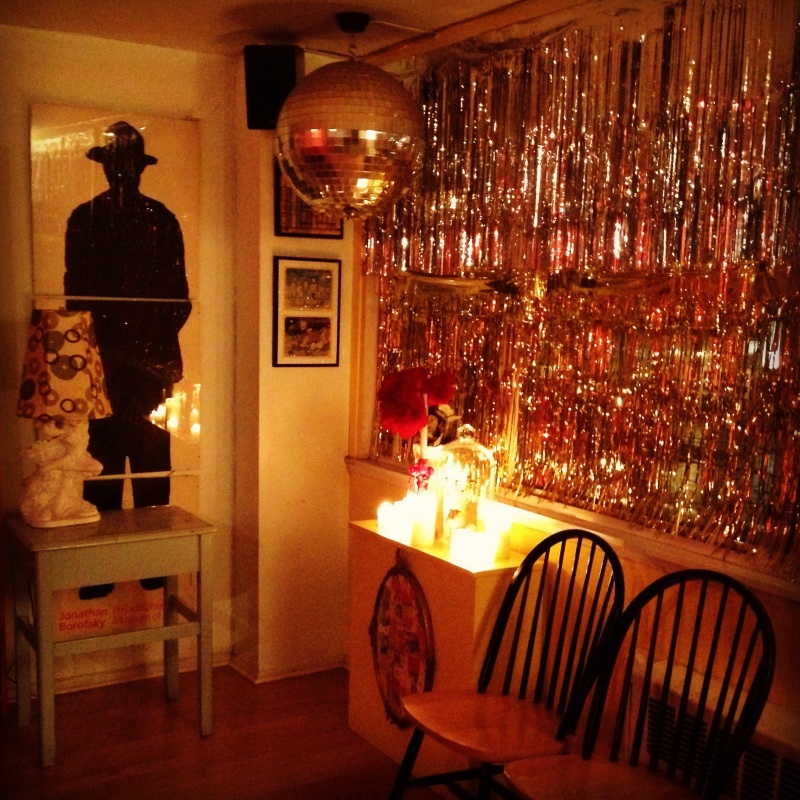 Since the party was called for 5pm and a murder was to take place before dark, I covered all the windows with tinsel table skirts.  They blocked out the street & sunlight while establishing a nightclub environment.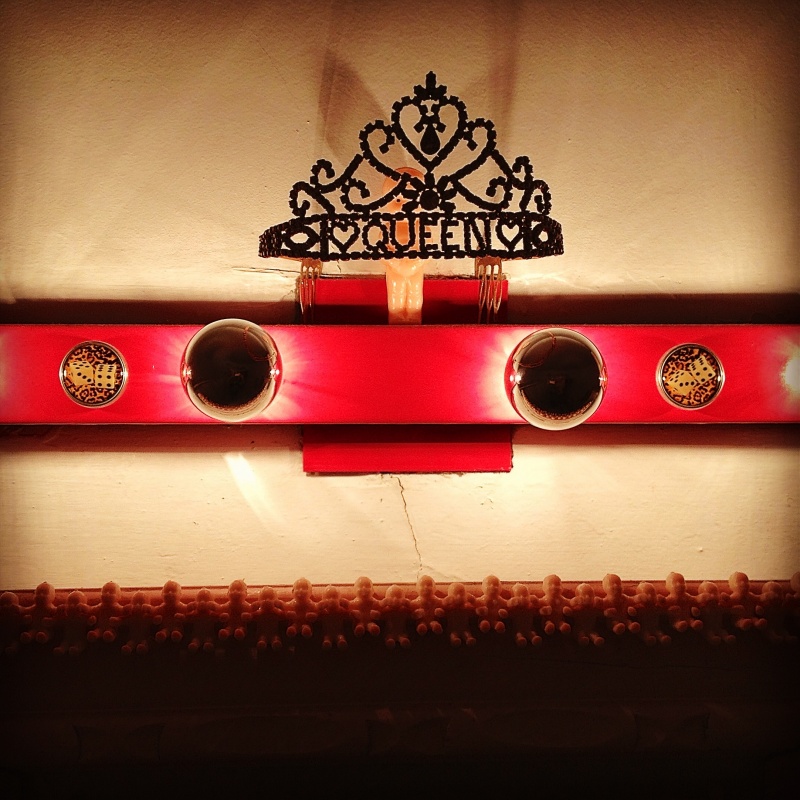 I prefer bathroom lighting that rivals a surgery however most do not, especially during an evening of roaring 20s revelry.  Since the living room light fixture had 30 bulbs to spare, I swapped the sparkling for the subdued.
With exception of the flicker bulbs and the Chinese lantern, I didn't need to purchase anything else to go from dazzling to dim.  With less than $25 spent, the visual impact was powerful without leaving me penniless.
xxoo.