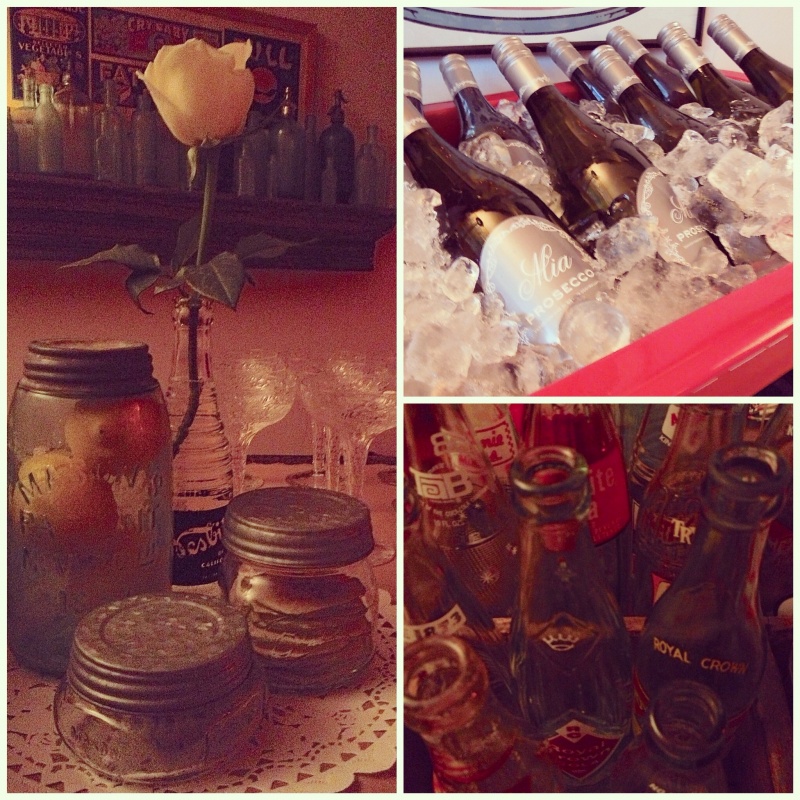 If you're going to accurately host a 1920s Prohibition dinner & a murder party, alcohol beverages are mandatory regardless what the law says.  The creative challenge was how to serve the hooch discreetly to maintain the integrity of the speakeasy theme.  I toyed with the idea of serving the drinks in mason jars with those charming daisy cut lids from Sweet Lulu, but realized my extensive vintage soda bottle collection would be perfect.  Not only was it one of few ways for me to forgo an additional expense, but it infused my personality into the party which is the basis of every partyjeanie project.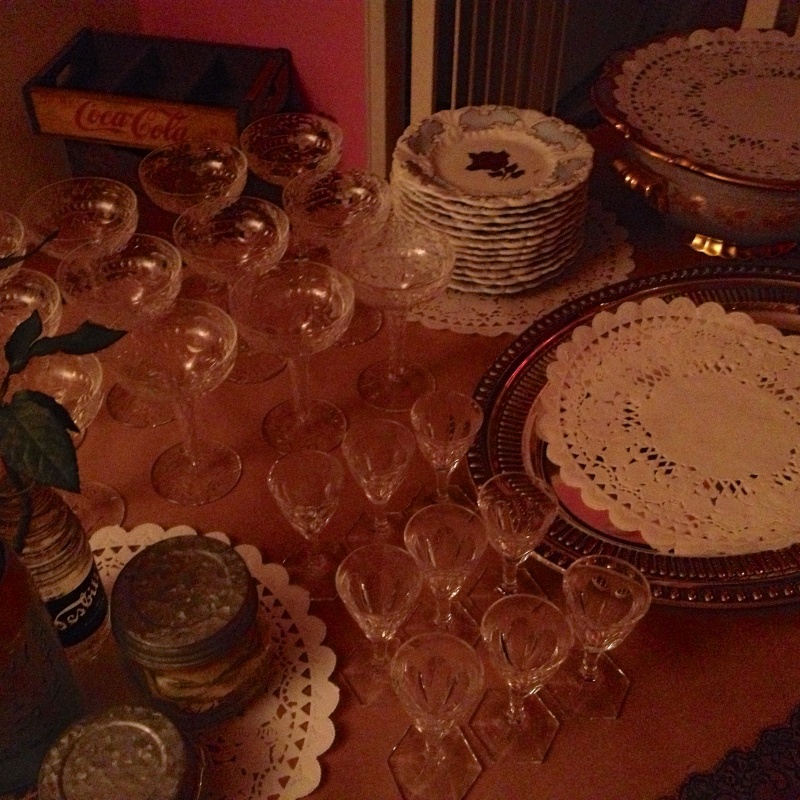 The cocktail menu was limited, but well crafted.  Each liquor had its own designated drinking vessel.  The libation and its glassware are listed below:
Perseco (better value than champagne on this beer budget bash) served in antique crystal champagne coupes
Vodka Collins served in the aforementioned soda pop bottles
Moonshine served in Baccarat cordial glasses (probably a 1st for my grandmothers stemware.)
Mexican Coca-Cola & Sprite in their own glass bottles
Sparkling & flat water in crystal wine glasses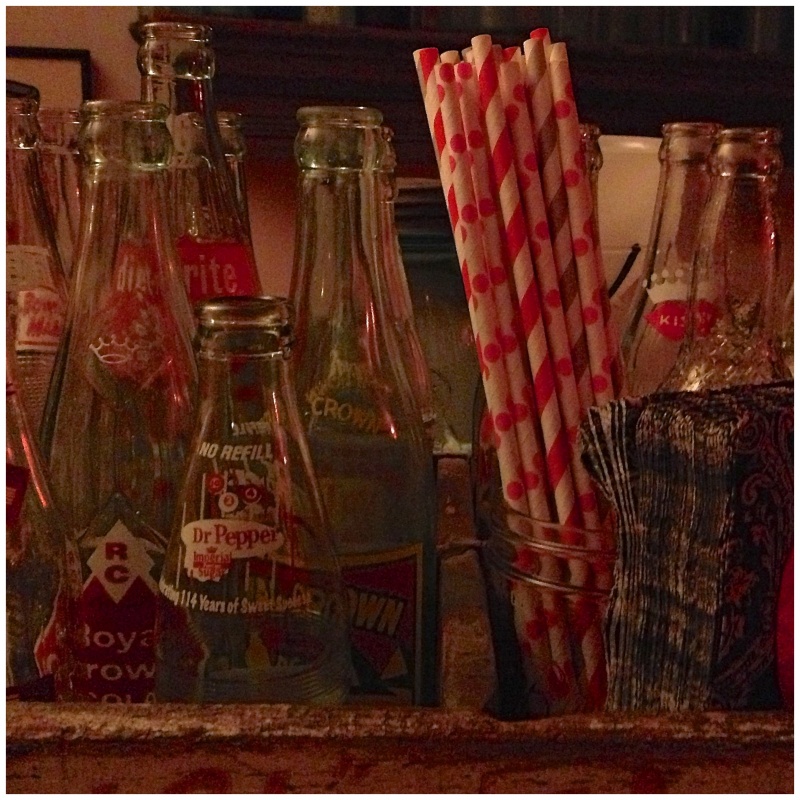 Poppy long paper straws were placed into the vodka collins which may have explained why certain guests were a little more *festive* had they not sipped their drinks through a straw.   Mason jars were used to hold fruit garnishes.  I must admit it was really fun to see adults dolled up as 1920s gangsters & molls with tab, rc & pop shoppe bottles clutched in their well manicured hands.
Well, I think this might be the last installment from the dinner & a murder party.  I hope it will be helpful should you ever decide to plot a murder staged in a Chicago nightclub set during Prohibition.
xxoo.