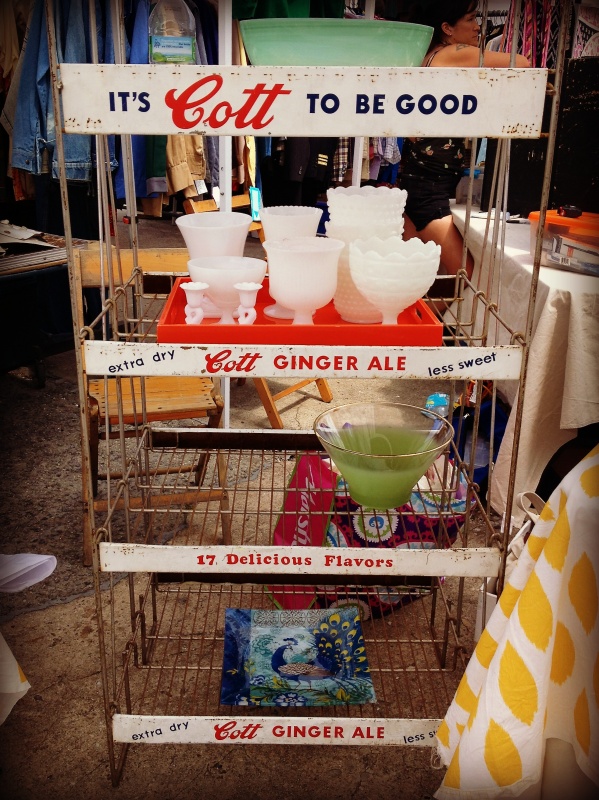 Perhaps pinterest should be to blame – I am consumed with the desire to trade in my reliable, albeit boring billy for a new quirkier bookcase.  Being totally obsessed with need, everything I saw at the Brooklyn Flea had potential no matter how farfetched.  If the price was right, the vintage soda pop in-store display would have been riding the rails home with me.  Alas it was vehemently overpriced.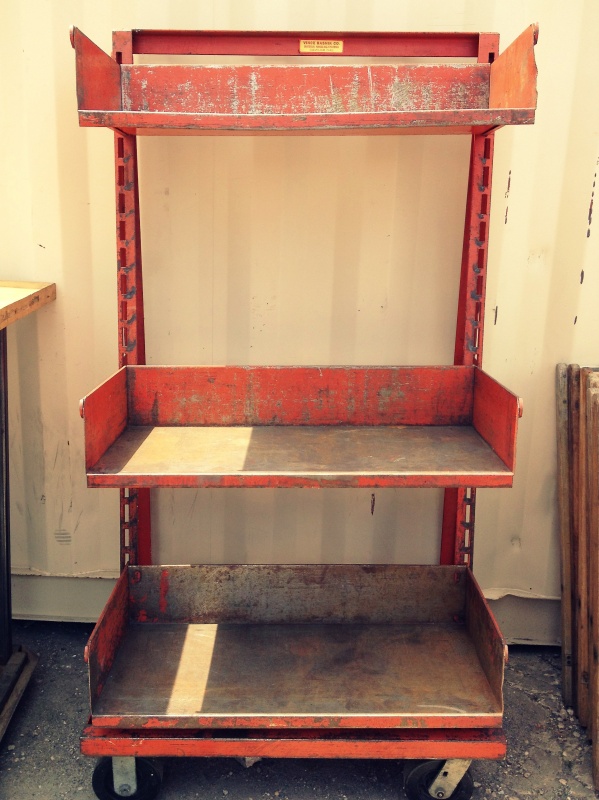 Earlier in the day I happened upon a pair of rusted orange industrial shelving units on wheels.  I am a sucker for anything that has a quad of casters.  Having books on the brains, I immediately thought of a rolling library cart.  The shelves were adjustable & super deep which would allow for artistic piles of books.  As awesome as both of these flea market finds were – I've decided to do what I do best and figure out the answer to my design dilemma amongst what I already own.
Stay tuned – I feel a home hack project in the works.
xxoo.