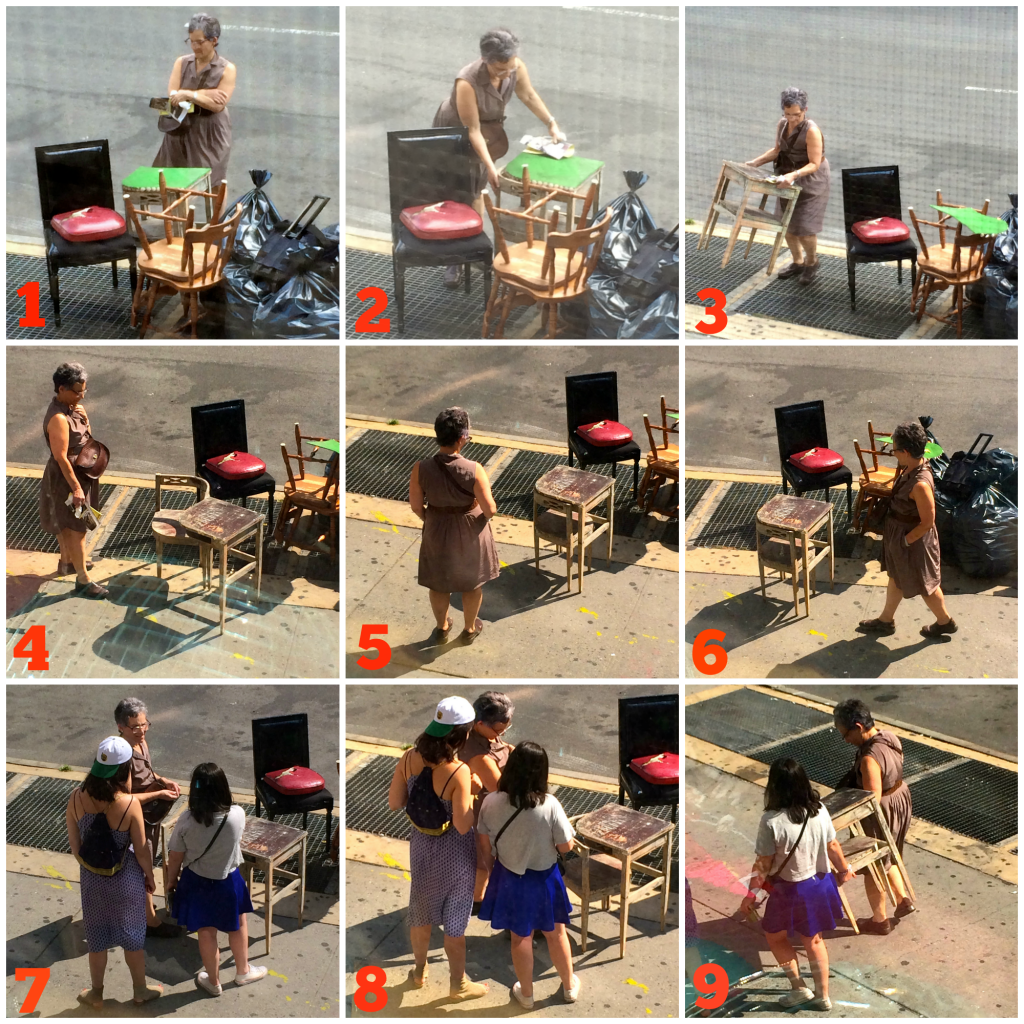 It has been an obscenely long time since I posted.  To say I've been busy with client work is an understatement, but I wasn't too busy to have the rare opportunity to observe this woman deliberate over the merits of my recently discarded tv stand.  (It had been striped it of all its crafty charm prior to leaving it in the building's trash room.)
I, myself had found this after a little dip in the dumpster.  Upon doing some research (before goggle was an instant option) I discovered this telephone table was around 70yrs old and it made for a fine bedroom tv stand in a pinch – one that lasted 15yrs.  I had big, elaborate plans for it too.  I was going to mosaic the table top with phrases like, 'hello?' & 'who's calling?' and the legs & seat were to be decoupaged with vintage telephone book pages, however a few days before the taping of Small Space Big Style, it got a quick Hawaiian theme makeover replete with a paper hula skirt.
I have had many a foray into sidewalk shopping and there is a certain unspoken rule of the street, you spy something, you decide & you take.  The beauty of this arrangement is if you are experiencing buyer's remorse, you deposit it at the next trash heap.
The woman who ultimately took the telephone table – after consulting and convincing 2 strangers to assist, spent over 20 minutes in deliberation.  It took every ounce of self control not to advise her from my window.
I do hope she found the perfect spot in her home for this little time tested table.  It was hard to give up, but as a professional organizer, I need to lead by example and toss out treasured trash too.
xxoo.