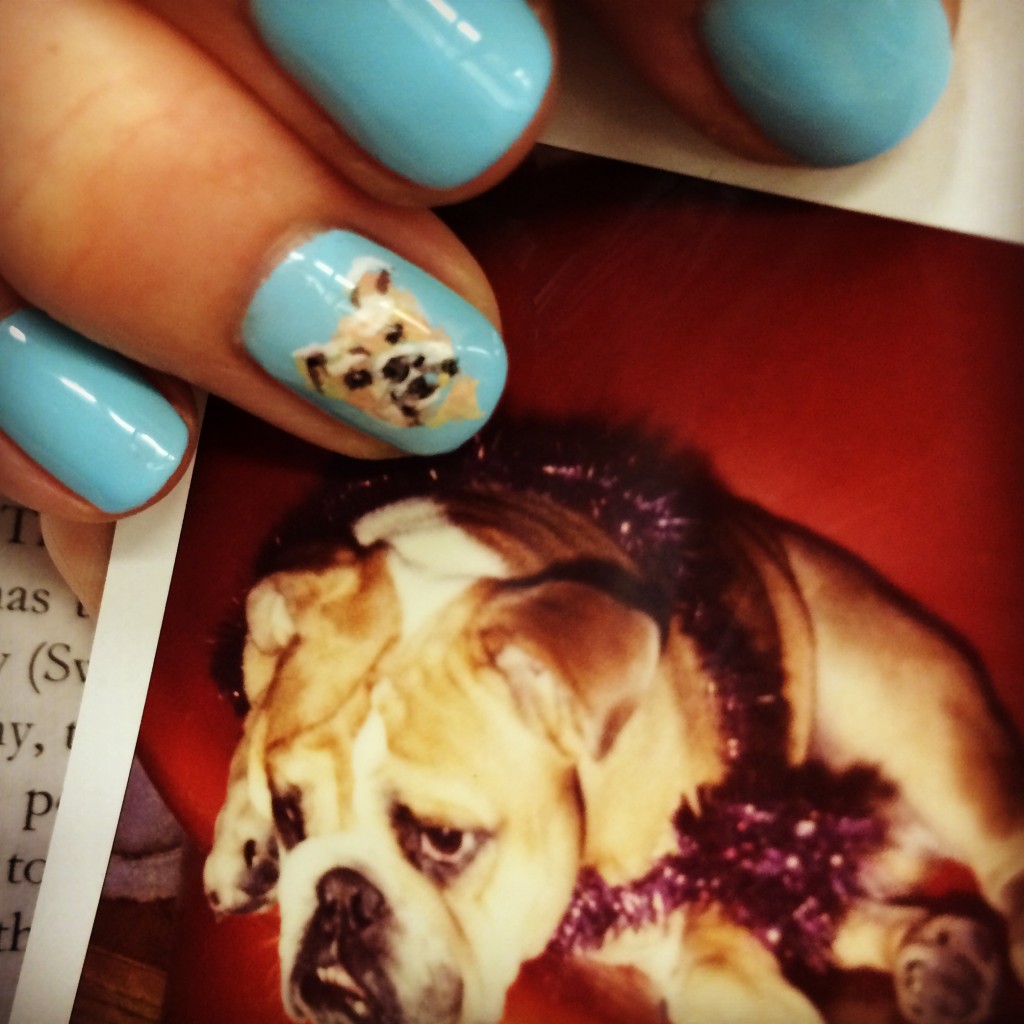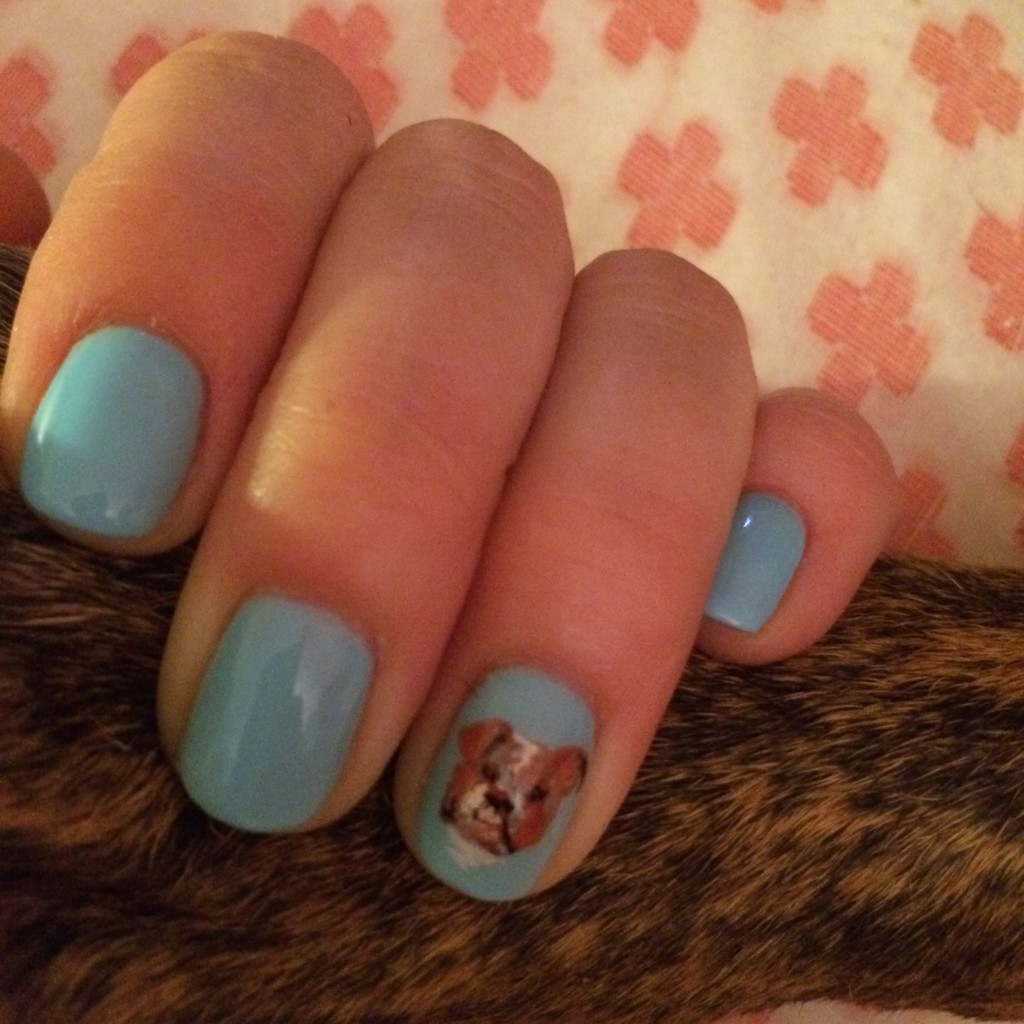 I have extolled the mastery of the nail technicians at Sakura Nail Spa in New York City in previous posts and their creative application never ceases to amaze.
Around last Christmas, my manicurist of many years showed an Instagram image of my beloved bulldog, Little Bit to a visiting technician from the Tokyo location.  He (yes, that is correct the nail tech is a male tech.) responded to the photo by painting the tiniest of pet portraits on a fake nail.  It was so small, but definitive in Bit's features.
Morimoto (apologies, I can't recall his first name, but the surname I can.  Yum, sushi) is currently doing a residency in NYC and I wasn't going to miss the opportunity to have these mini masterpieces adorning my finger tips.
In spite of my difficulty focusing the iphone lens on the image and of course using a blur inducing filter, these pint size portraits are perfection – seriously, each one represents accurately.
So this year instead of sporting a set of patriotic painted nails, I am declaring my love for my ENGLISH bulldogs.
Happy Independence Day Americans!  Frenchies, we'll see you on the Bastille.
xxoo.