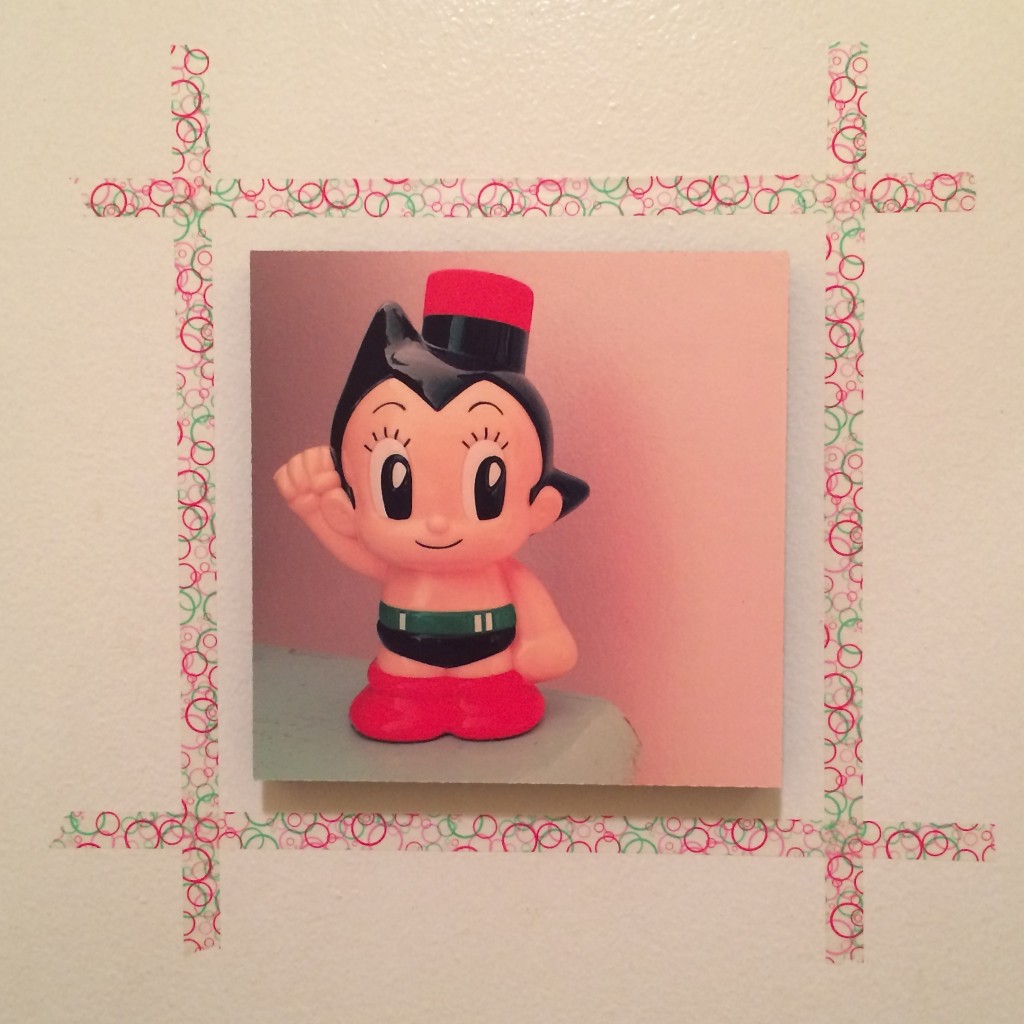 Holy guacamole – it has been a minute since I wrote a blog post.  Not that I don't have a gazillion ideas and every intention of posting them, I just have been a very busy business owner.  Which I suppose has fared well because I have been receiving a ton of awesome emails from other businesses that are watching what I am doing, reading the blog, pinning the pins and tweeting the tweets!  (That should be incentive to write more frequently.)
Recently a company called Mixtiles made me an offer I couldn't refuse.  I was given the opportunity to use their app to create 3 (the standard order is 6) 8 square inch tiles – and I never miss a chance to print my beloved IG images.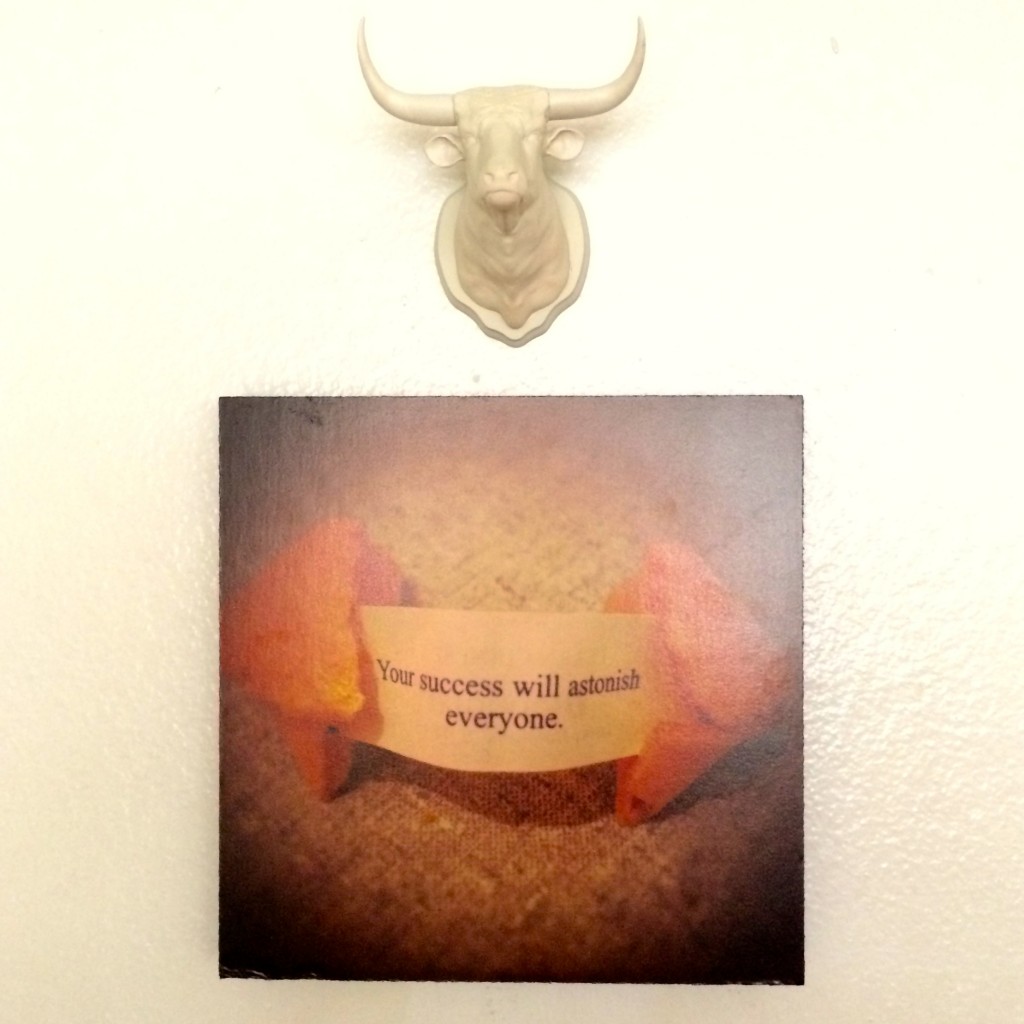 I selected 3 photos that had zero relevance to one another, so I hung them separately in various locations in the apartment.  The real selling point to Mixtiles is their ability to be removed and restuck repeatedly on any wall surface.  The tile's glue pads have a protective cover so there is never a trace of adhesive.  This is a definite advantage when configuring the tiles.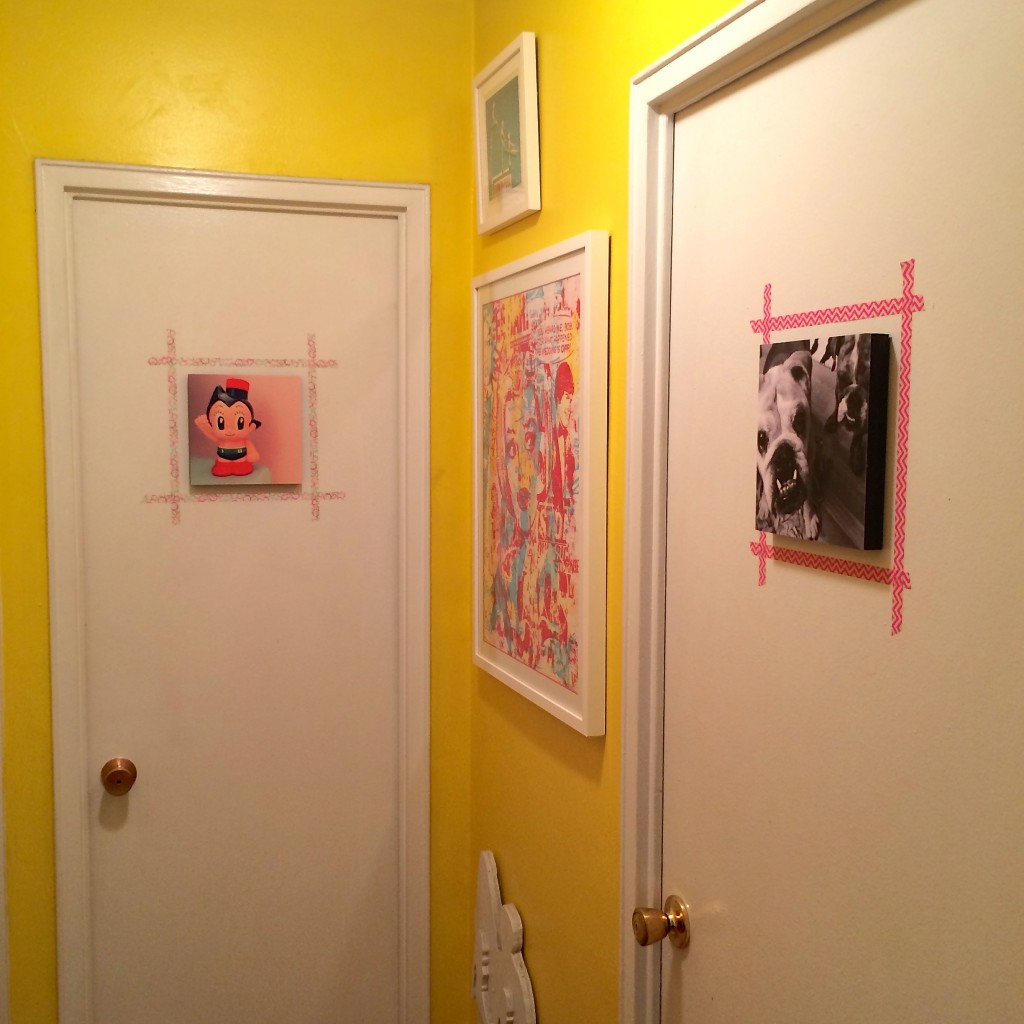 The Astro Boy & bulldog prints that are hung on the bathroom & bedroom doors needed a little extra flair, so I fashioned them washi tape frames.  The fortune cookie tile that hangs on the back of my front door – reminding me that everyone will be astonished by my success didn't require the additional emphasis.  Clearly, it would distract from the message.
The visual stories one can create are limitless.  For newlywed clients, I recommended printing memorable moments from their honeymoon.  These could also be really fun as oversize place cards adhered to the back of chairs for a small dinner party, then given to the guests as party favors.  Mixtiles can be a great way to display & rotate kids artwork too.
All you need is an iphone, instagram account & some walls and you're covered.