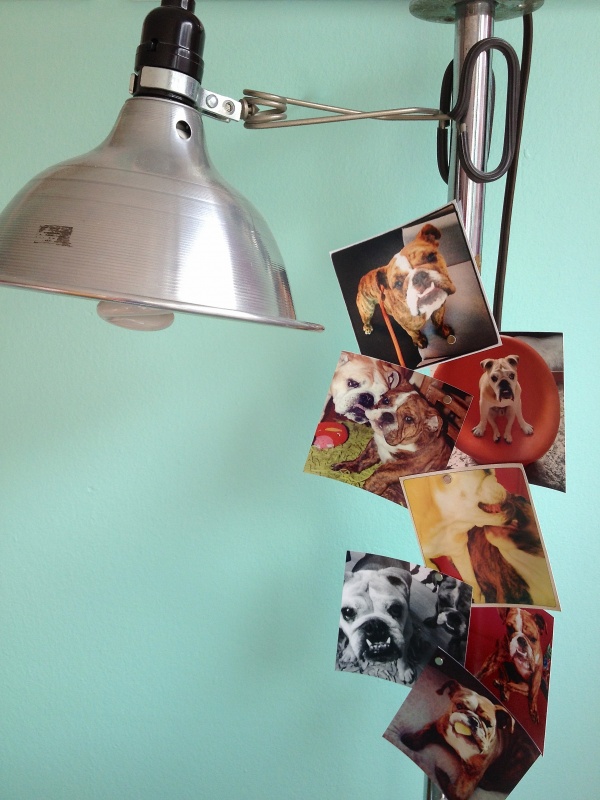 Onto post #3 expressing my deep affection & appreciation for the various ways one can use mighty magnets.  Seriously, these suckers are so strong & inspiring I could probably eek out another couple of posts.  I spend a lot of time starring at the wall, mostly avoiding typing a blog and last week it occurred to me I could display my favorite instagram (or any other kind, but I am way into the squareness of it all) photos and camouflage the unattractive rod to which the lamp is clamped.  The magnets are subtly small and don't detract from the beauty that is a bulldog.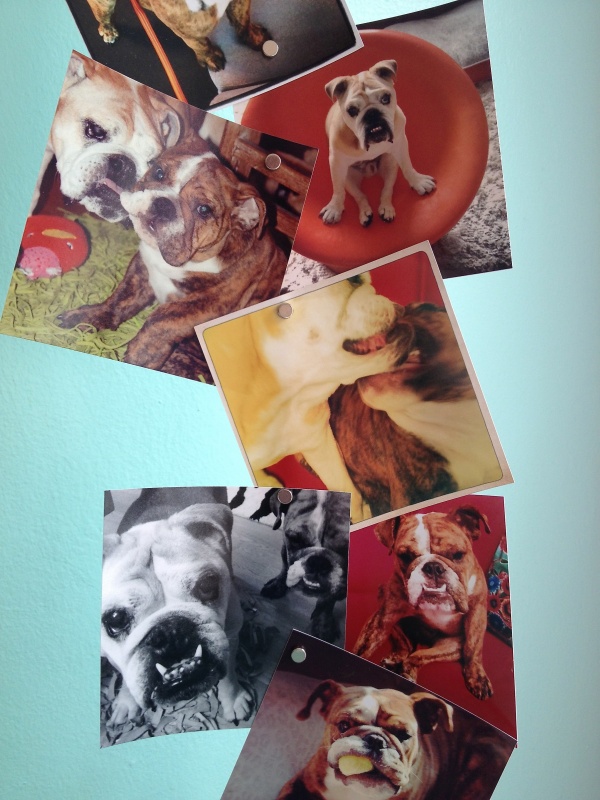 Ok, this is totally a gratuitous detail shot thrown in as an excuse to lovingly look at Little Bit & Tater Tot, again.  But c'mon they're totally worth a second glance.
While I'm busy making demands on you, I'd advise you return Friday for the magnetic conclusion of my infatuation with the lodestone.  The post will be a craft project that could be awesome for table place cards, kids rooms and upcycling so it's definitely a read.
Big sloppy bully kisses,
xxoo.