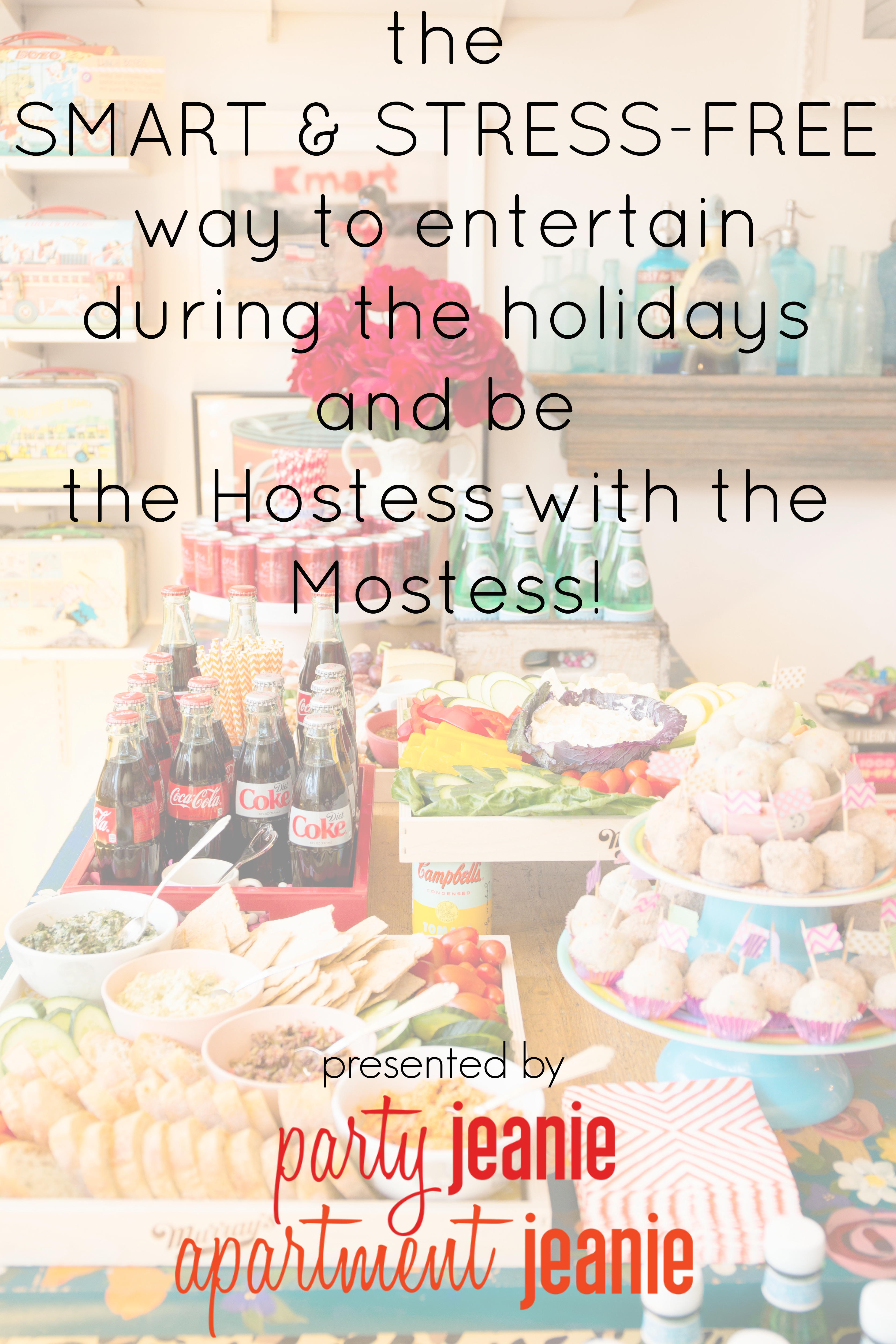 "You should do _________. You would be really good at it." I've been told this countless times from friends, family, people who seemed to fancy themselves career advisers – all with the best intentions. Perhaps it's because I do not have a definitive métier – like butcher, baker or candlestick maker or that I am creative & hardworking which gives me a wide berth of professional opportunities.
I finally decided to heed to the *suggestion* that I need to start hosting webinars. Clearly, people are not getting enough of me on Facebook Live or Houzz TV– so I am giving the people what they so richly deserve – more me. More me talking, more me teaching, more me storytelling – me, me, me, me, me.
But this isn't really about me – this is about how my years of experience, knowledge and creativity can help YOU become the HOSTESS with the MOSTESS this holiday season without stress and strain.
We're going to cover party prep practices – like the stuff that gets overlooked before the guests bum rush the bar. I'll share how I create fabulous and fun food presentation with unexpected household items. And I'll show you how to decorate on a dime so that you can save money for what really matters – presents, beautifully wrapped presents.
I'm inviting YOU to be my very special guest on Tuesday, December 13th – 7pm (Eastern Standard).
Since I know you were raised with magnificent manners, all you need to do is RSVP right now to get your name on the list for this virtual party.
In fact, if you just click on the phrase RSVP, you'll be automatically registered. See, it's already stress-free. You can also RSVP by clicking on the image below.
Send this email to your friends and family – after all tis the time for sharing & goodwill. Plus I guarantee, you will most definitely benefit when they up level their hostess game come Christmas.
Seasons Greetings!
xxoo.
don't forget to RSVP!