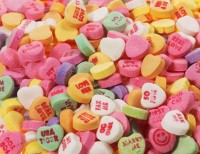 February 14th is my very favorite day of the year!  Although some may be lead to believe that Halloween is my happiest of holidays, but my heart truly belongs to St. Valentine.  This day represents the trifecta of all that I adore: tasty candy, perfect color combination of pink, red and white and lastly, the outward expression of love and hope.
In honor of today, I have composed a partyjeanie list of sweetness:
1)    Necco's conversation hearts
2)    Hoping and (later) receiving a lollypop gram from your 9th grade crush
3)    Valentines made with doilies, glitter and construction paper
4)    A bunch of daisies
5)    Decorated brown paper bag "mailboxes' lining the 1st grade classroom's windowsill
6)    Spending the day with someone you love
7)    Vintage valentine day cards
8)    The perfect shade of red lipstick
9)    CANDY!!!!!
10)  And this lump of love….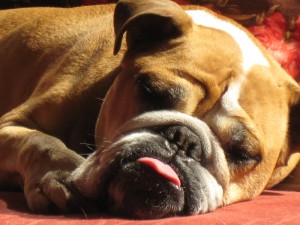 Hope your day is full of sweetness, happiness and the sting of cupid's arrow.
xxoo.