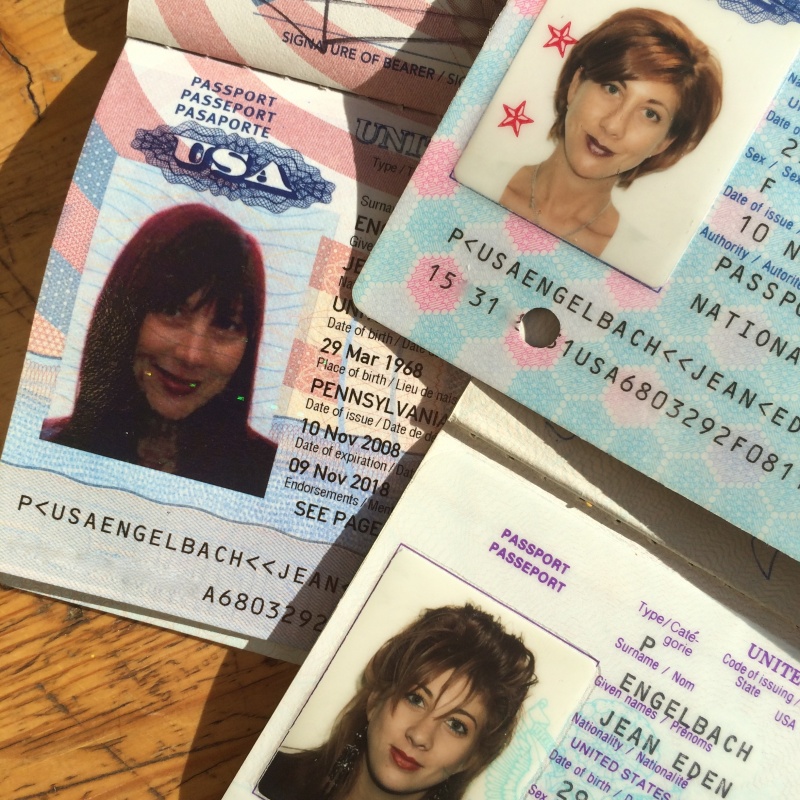 After waking up around 4am and unable to fall back to sleep, I decided to apply for Global Entry, mainly because I want to wear my new cowboy boots traveling.  I was pleased with my nocturnal productivity.   As I was entering the passport information it occurred to me the necessity of a good passport photo.
Not that I think any of my previous passport photos are stunners, (however I am super envious of my long piecey late 80's bangs), but you won't be particularly fresh faced when disembarking after a 15hr flight either.  So why don't you give the customs agent a preferred version of you?
Next time you are feeling foxy or flaunting fabulous hair, get a passport photo taken and when it is time to renew your passport, you'll be prepared and pretty.
bon voyage,
xxoo.