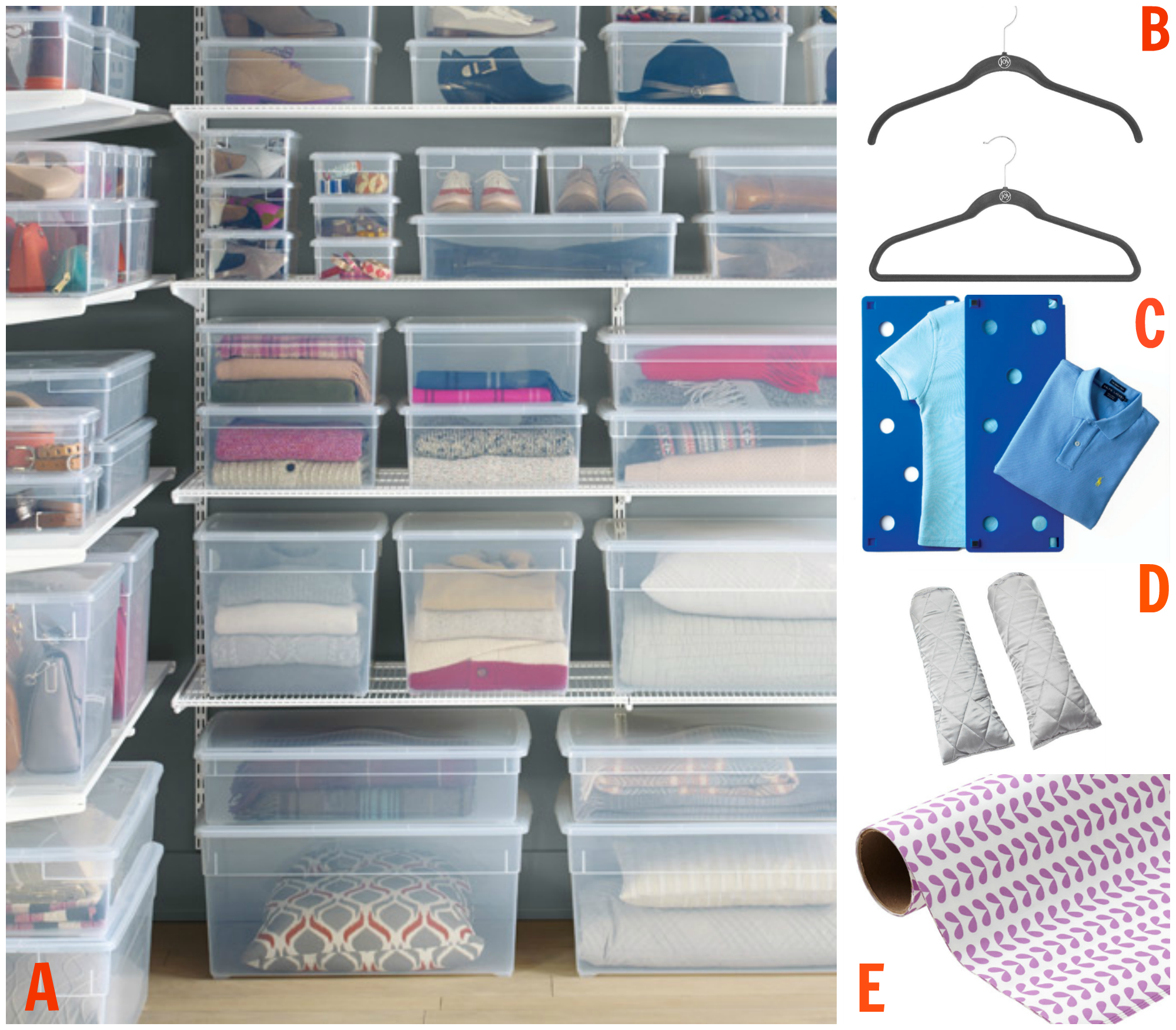 In the aforementioned Houzz video I tout the indispensability of the almighty FlipFOLD board so, I thought it would be helpful to show you some of my favorite and stalwart staples from the closetjeanie work bag.
1. clear shoe boxes – absolute necessity for maximizing space in a closet. Visibility so you know what you have. They come in sizes designed for women's shoes, men's shoes, high heels and boots.
2. huggable hangers – if you have ample clothing rod room, then I don't necessarily recommend these slim profile velvet flocked hangers, but if you need to maximize the available space for hanging, these are the ones to get. Pro Tip – purchase 30% more than what you think you need, maybe even 50% if you aren't even sure what's in your closet.
3. flipFOLD – watch the video
4. boot shapers – great for maintaining the shape of the boot, keeping them upright and they come in different heights. Pro Tip – for above the knee & thigh high boots, use the hanging clip style or store in a clear plastic boot box.
5. paper drawer liners – when cleaning out drawers, I like the idea of starting fresh, even if the contents aren't. I prefer non adhesive paper liners for clothing drawers because they can be easily installed and replaced.