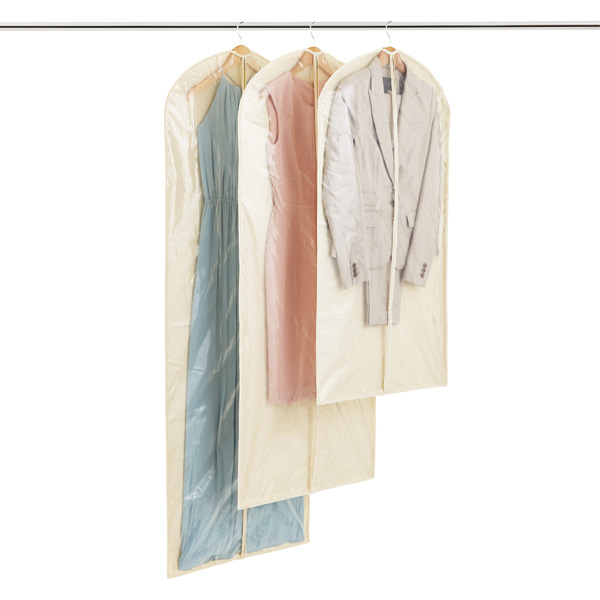 REPEAT AFTER ME:
Dry cleaning bags are BAD
Throw them away
Sometimes I have great empathy for my business coach who may tell me something 16 times but somehow I'm just not sure what she is saying is absolutely accurate. And sure enough she's spot-on every time.
This is how I feel when I talk about how bad dry cleaning bags are for the garments trapped inside. I'm often met with resistance, refusal and remorse. But like my coach, all I want what's best for you or in this case your clothes. I want the investment you've made in your wardrobe to be worthwhile. However if you chose to keep your clothing 'protected' in the dry cleaning plastic bag, you are doing yourself a disservice.
The dry cleaning bag is designed to protect your clothing while in transit – nothing more, in fact long term storage will actually ruin the garment. The anti-oxidant, BHT (butylated hydroxyl tolune – look at me getting all sciencey) used in the manufacturing of the plastic weakens the fibers and can lead to yellowing. Most clothing sent to the dry cleaner is steamed and if the tiniest drop of moisture remains trapped inside the fabric, mildew can form on the clothing.
If you are concerned about crowding in your closet and you don't want the garment to get crushed, yet also want to see what is being preserved, consider a cotton & PEVA garment bag. These bags permit air flow and will guard against insects & dust.
So liberate your clothing and let them breathe. (And listen to me when I tell you to toss them!)