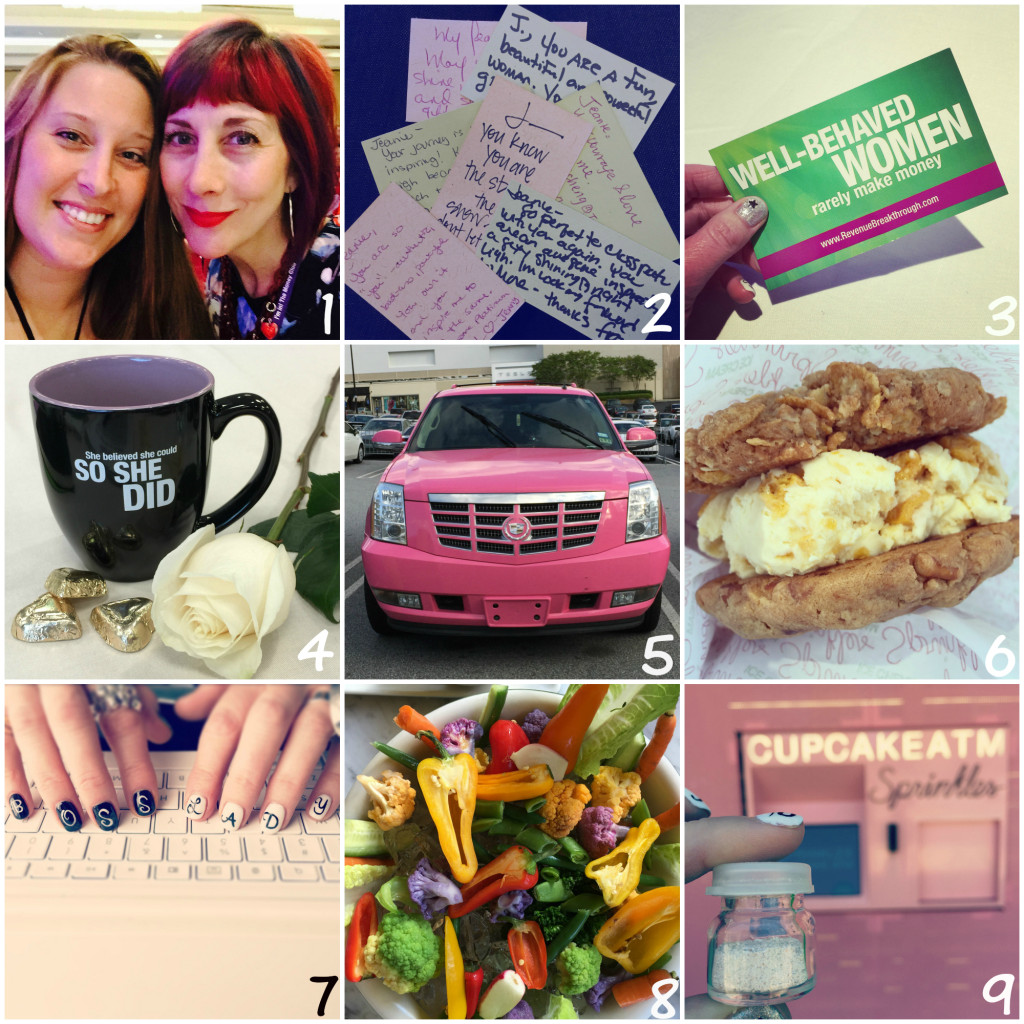 What a difference a year makes! 12 months ago I didn't have a business coach, much less knew why I would need one. A year ago, I had never metmy VA (virtual assistant to those unfamiliar with the initials) in person although she had access to every password, checking account and my social security number. Before May 2014, I had never been in the ATL or known the delight that is Cap'n Crunch ice cream.
The one thing I did know is that I wanted to increase & expand my business and I wasn't sure how to do it which is why I willingly signed up, flew down & attended Monica Shah's (the aforementioned business coach) Money 2.0 three day event in Atlanta. It was probably the most important & casual business decision I had ever made.
This year's event proved to be even more enriching, educational & enjoyable. I can't even imagine what 12 months from today will look like!
1. My virtual assistant extraordinaire, Emily and her illustrious head of hair (she will probably edit this out)
2. Little love letters we exchanged during The Money Club Intensive that was held immediately after Money 2.0
3. Motivational quote card from the table centerpiece
4. A parting gift at the conclusion of The Money Club Intensive
5. Malibu Barbie's ride – just my speed
6. The aforementioned Cap'n Crunch ice cream sandwich from Sprinkles
7. B-O-S-S L-A-D-Y nails
8. The insanely fresh and drool worthy crudite bowl at True Foods in Buckhead
9. Little Bit's ashes pre scattering in front of Sprinkles' cupcake ATM.