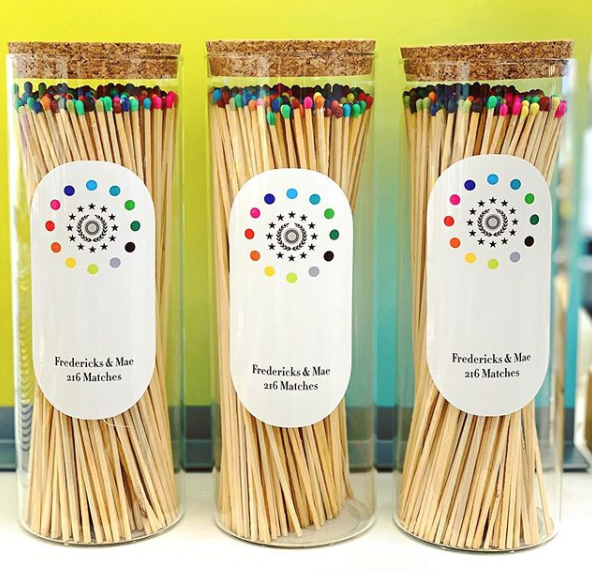 It's officially party season! I'm sure your inbox is full of invites from Halloween parties, weekend brunches, friendsgiving dinners, Thanksgiving with family and of course the holidays are just around the corner…
Hosting a party is tough work, so show your friends and family some love with the perfect hostess gift to give thanks for their hospitality and graciousness. Let them how much you appreciate the effort in organizing the special event. Often times hostess gifts can feel impersonal and impractical. No need to look further. I have done the work and have the perfect gift for any friend, family member or colleague.
Super long matchsticks are literally the best gift you can give – they're totally extravagant yet incredibly useful. These multicolor matchsticks made by Fredericks and Mae and are available at The MOMA store. There are 216 matches in a set! I was gifted a set over 20 years ago that I still use and cannot emphasize how handy they are. Stock up on these and you will thank me later. Keep a few of these in your closet and you'll be ready to go to an event at any moment's notice.
If you are the one hosting the festivities this season, read this article as I shared a few of my best party practices.