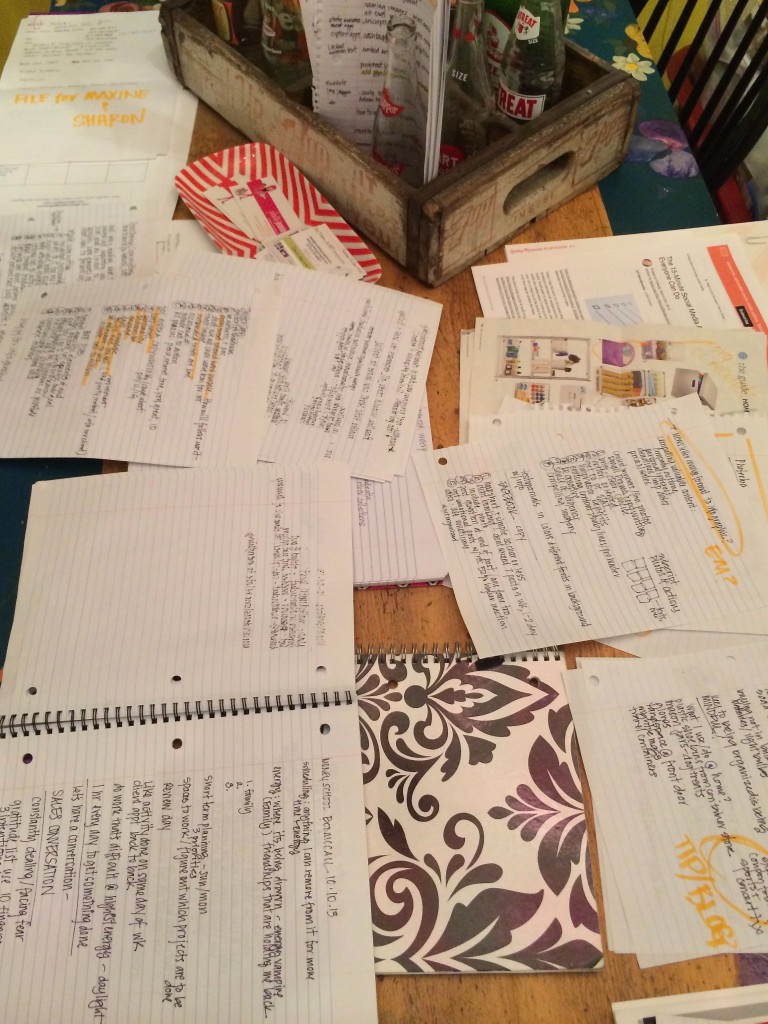 For those that know me well or even met me once probably know that I like things neat & tidy.  A messy desk is my kryptonite, but I am coming to terms that a little disorganization gives you the opportunity to organize.  Chaos requires order, but unless there is chaos, order isn't truly being achieved.
I had decided to go through 12 old work notebooks to create some room on the shelf for my Monica Shah Money Group binder where surface space is a premium.  Social media marketing suggestions from 2010 aren't particularly vital in 2014.
Even armed with determination and discipline, I still found opportunity to procrastinate*.   Procrastination is my jam!  I've been a leader in the field since the 90's.   What sets me off is usually a visual blip – in this case, noticing the pile of printed Instagram photos quietly & patiently awaiting collage application.
Luckily for me, I had ordered a heart shaped Instagram collage template months prior which clearly needed immediate attention prior to any paper organization could commence.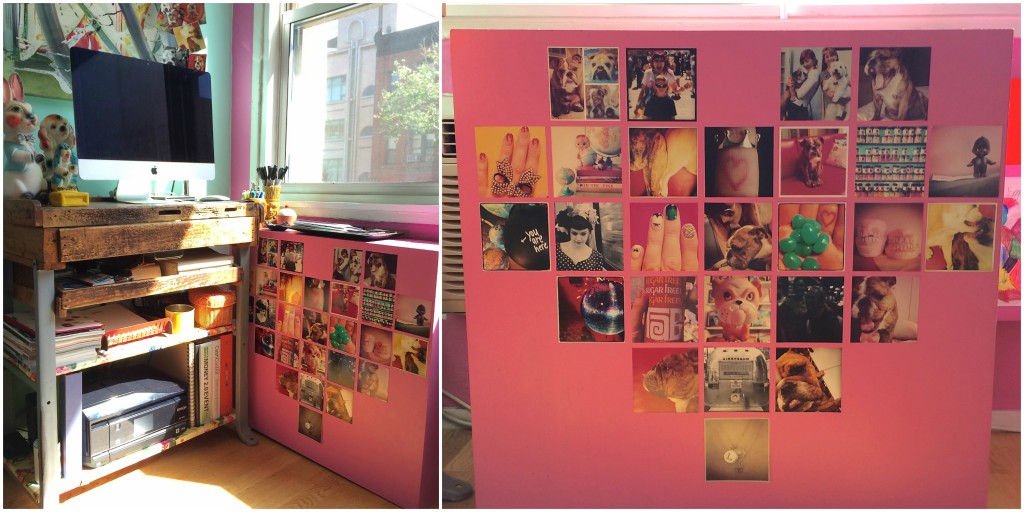 And lucky for you – if you follow my example & own a ruler, you needn't purchase one to create the collage for yourself.  You'll need to order 27 of your favorite images to be printed 4×4 – any larger & it just gets obnoxious.  The theme of my heart is photos of things I love and obviously, I love my bulldogs & manicures the most!
So show off your snapping skills & give yourself a reason to stop what you are doing and create a photo collage that should remind you of something else you should be doing.
xxoo,
jeanie
*just to re-iterate how awesome I am at procrastinating, I started this post over 10 days ago.