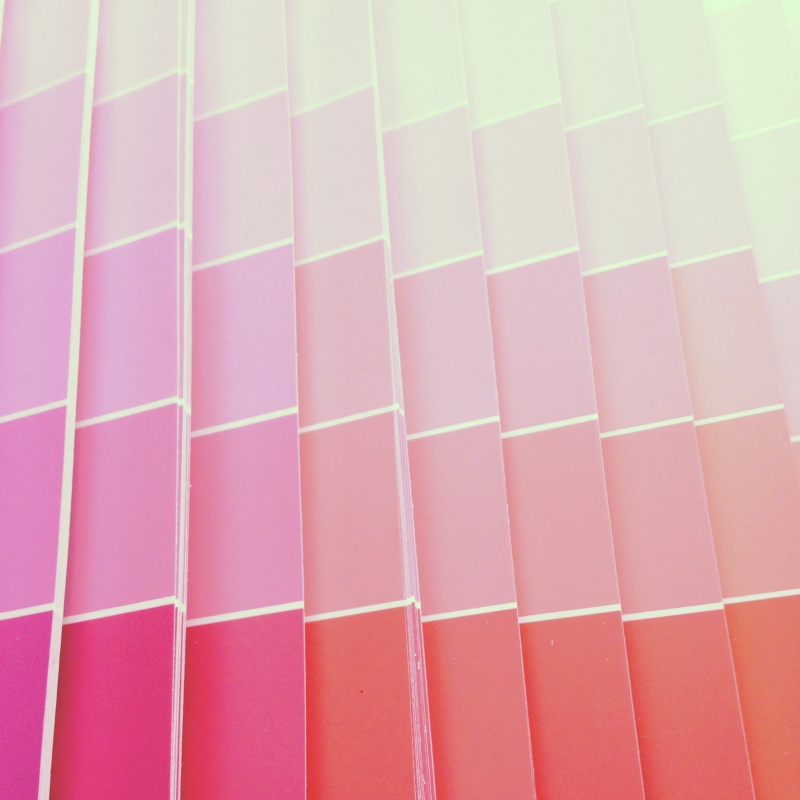 Summertime is a great time to start AND finish home projects.  Painting is a perfect undertaking – not too overwhelming to accomplish and can change an entire space in one day.  I'm always surprised when a client or friend has such a difficult time to committing to a color or a specific shade of a selected color.   Maybe this is why I have 14 paint colors in a 1 bedroom apartment – it's a bit too easy for me.  Of course the question of what type of finish is appropriate adds a 2nd coat of confusion.
Here are the 5 types of finishes and their *recommended application:
flat/matte – preferred by cheap landlords b/c it hides many a flaw.  the difference b/w an expensive flat & not is visibly obvious.  If you like the sterile feel of flat – buy the best you can afford.  Be forewarned spot cleaning isn't an option.
eggshell – is the happy medium b/w flat & satin.  The finish gives a little sheen, conceals minor imperfections and is easy to clean.  Eggshell is my compromise finish when my opponent client wants flat in high traffic areas.
satin – is my love, so rich and illuminating.  Super easy to clean, although it can highlight rather than hide cracks and uneven spackling.  I think it generates a real warmth to the wall.
semigloss – similar to satin in it's cleanup ability.  Ideal for trim, baseboards and doors.  This finish is well suited for bathrooms and kitchens.  Use a mildew resistant formula if using in a bathroom that generates a lot of moisture.
high gloss – provides the highest shine and is the most durable finish.  Looks great on architectural details, trim & doors and is the easiest to clean.  Also the most difficult to apply.
* use whatever finish makes you happiest – I love the look of a thick lacquered wall, so I have my bathroom & kitchen finished in high gloss.  Flat paint makes me think of model homes and tenement apartments, so I suffer with visible cracks & dents in order to have warmer finish.
Whichever you choose – paint can be transformative.
Post your pictures of your proudest paint job.  I'll show you mine, if you show me yours.
xxoo.