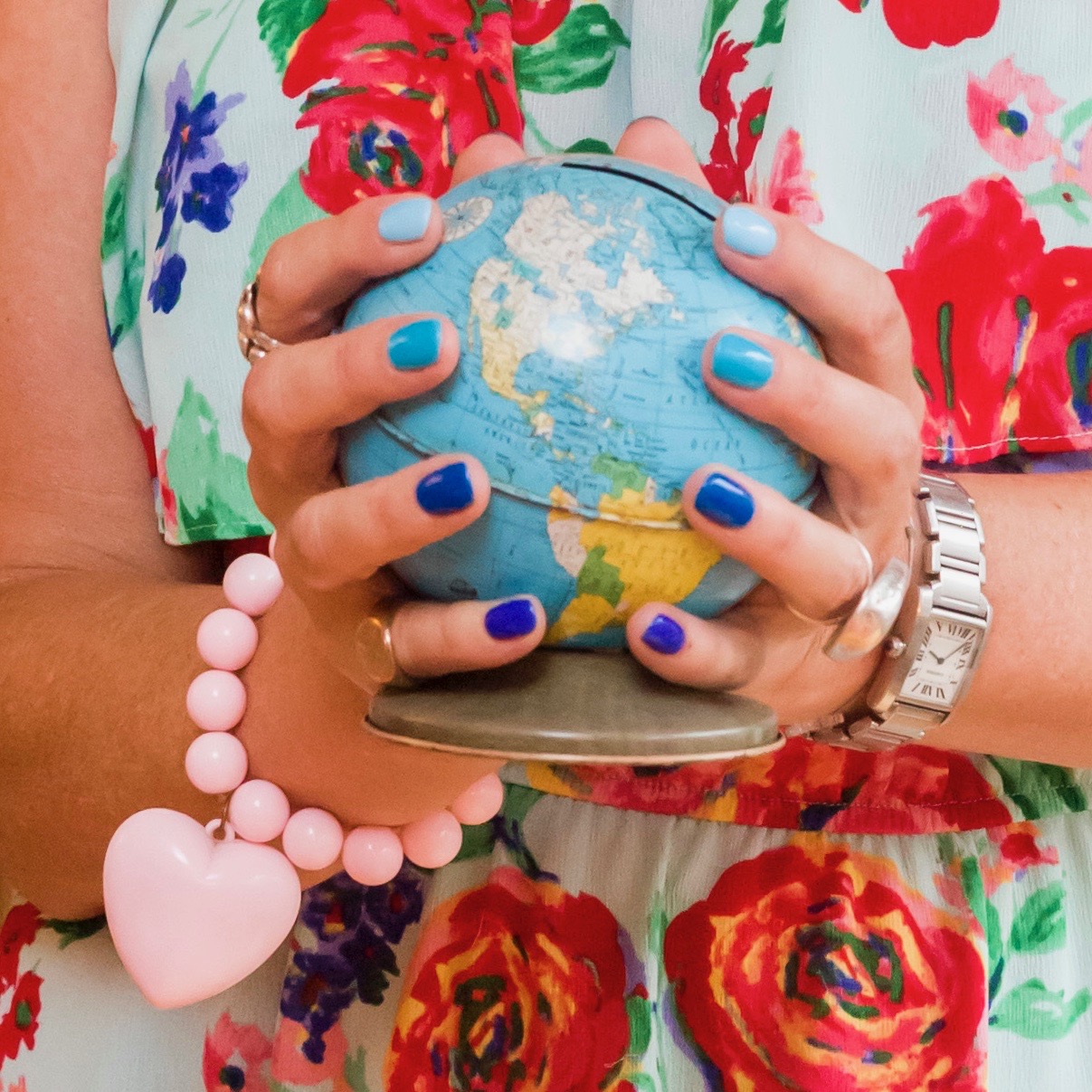 At apartmentjeanie what we do is more than just organizing & orchestrating your stuff, it's about the bond and commitment we make to be there when life goes off the rails. I might not be the most huggy of people but I want you know we're always here for you with open arms.
On Monday, I emphatically told Emily that she would finally have a newsletter to share. Between the unspeakable tragedy in Vegas and the then unconfirmed rumors of Tom Petty's death, I literally just didn't have it in me. And the truth is – I felt a little silly sending an email about neon rainbows and puff press pieces.
However, yesterday felt a little different and maybe because I wasn't glued to my phone with every NYT alert.
In fact it was a good day for our team. The business bucket list box was checked! We had an Apartment Therapy house call submission where a video crew taped me, Tater Tot and the apartment to be later featured on all their social media platforms. There was also a surprise post in SheBOOM, a delicious delivery of more truffle products than I can possibly consume at once.
None of these things diminish the sadness and bewilderment that the past few days have brought. However, it's literally my job to bring support when there is suffering in the world. We try our best to always be organizing and orchestrating calm around the chaos.
apartmentjeanie is organizing and orchestrating calm for you!
Check out our testimonials page to see how we can help organize and orchestrate calm in your chaotic home. Here's one testimonial that we absolutely loved! Fran Pomerantz of New York, New York is quoted. "An amazing team led by the most creative, organized calm woman! I moved from a large apartment to a smaller apartment. Jeanie and her team came to see what I had and gave me a plan after seeing the new space. The result is fantastic, my things reimagined! I'm thrilled. After I moved, a team member came and hung all the artwork! More fantastic. I am thrilled beyond any expectation that I had."
See how we can help by filling out our "Getting Started" form today.