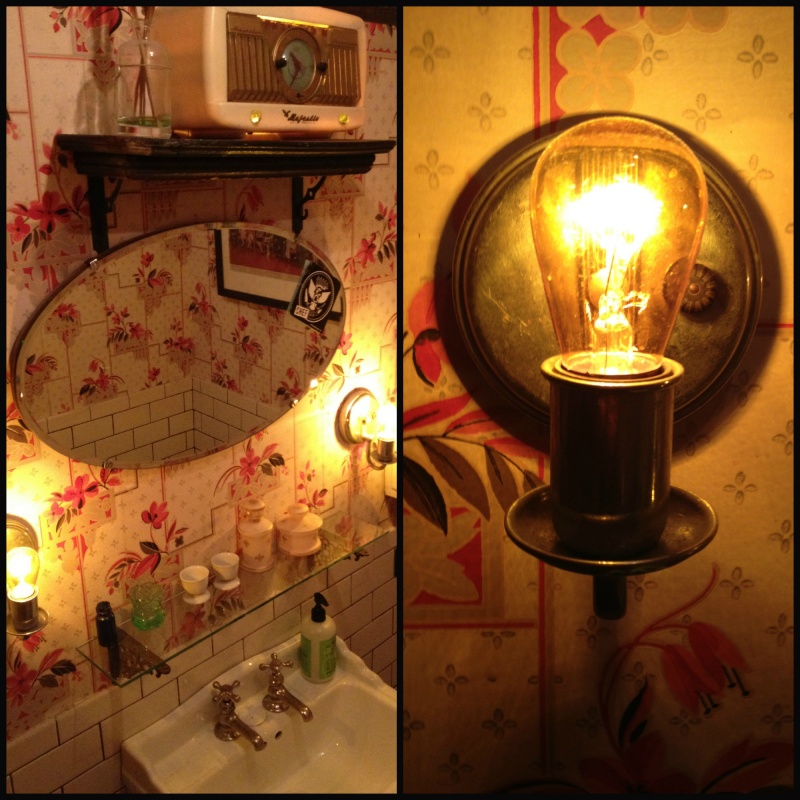 When my sister was a toddler, she would insist on being taken to any & every restaurant's powder room.  It wasn't that she had to go – she was still in diapers, but she was obsessed with seeing the actual bathrooms.  I'm not sure what was going on in her 2yr old mind, but she was determined.  If she was denied entrance, she would throw a royal fit which usually amounted to all her food being tossed on the floor from her highchair.  Many many years later while dining in Philadelphia's top restaurant, Vetri, I was reminded of my sister's particular predilection as I probably was spending waaay too much time in the restaurant's only loo starring at the charming mosaic mirror wall.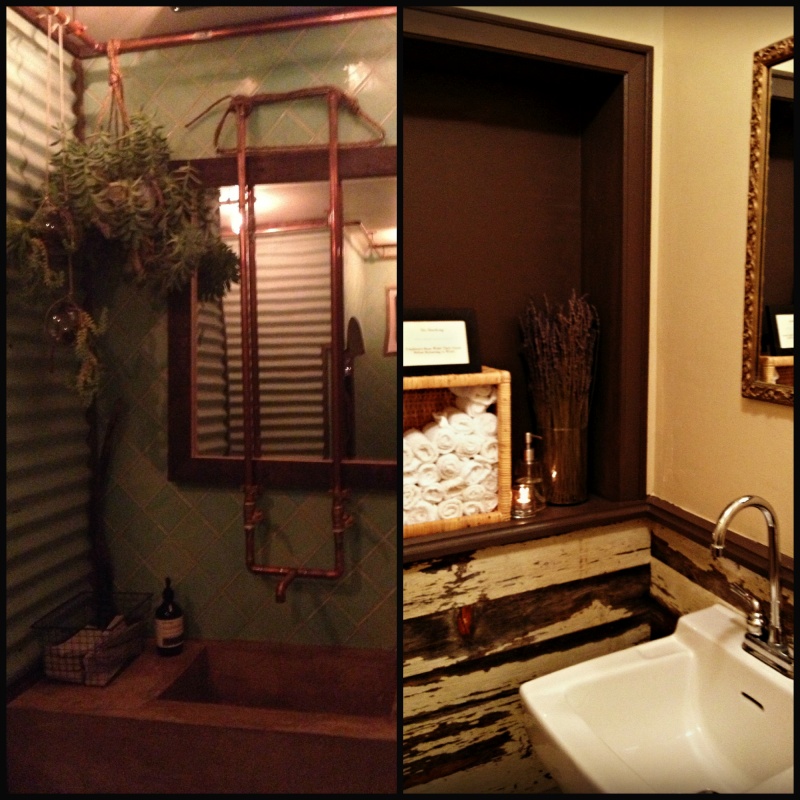 It used to be restaurant bathrooms were either standard or completely ignored in the design scheme.  But as the trend of using recycled & raw materials started infiltrating the main room's decor, the bathroom was suddenly being included in the overall concept.  Innovative application of repurposed building materials are prevalent and can be easily adapted for the home.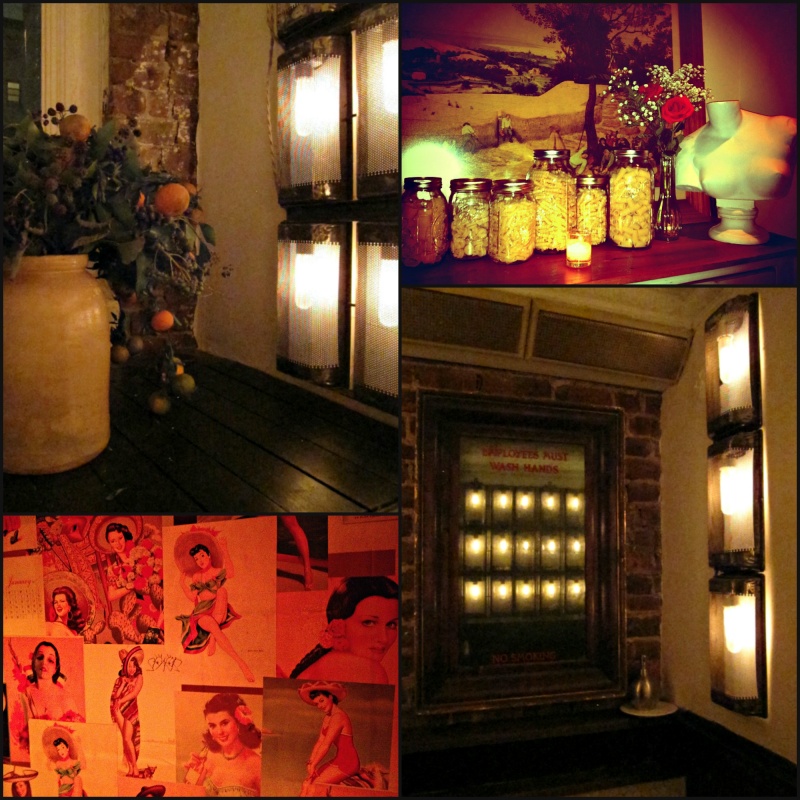 For a time I was infatuated with the idea of painting my one and only bathroom intense lacquer red and papering one of the walls with vintage Chinese advertisements which is why I always appreciate when an inexpensive cantina lines the bathroom walls with vivid Mexicana images & sombrero topped pinup girls.  Sara Jenkins' Porsena in the East Village has a sweet, cheap, yet impactful display right outside the bathroom –  Mason jars of varying heights are filled with dry pasta of various shapes & sizes.  Cheaper than a glass of house wine, the kitschy decor never lets you forget you're in an Italian restaurant.
So the next time you're out dining – make like my sister and insist on paying a visit to the new house of style.
xxoo.