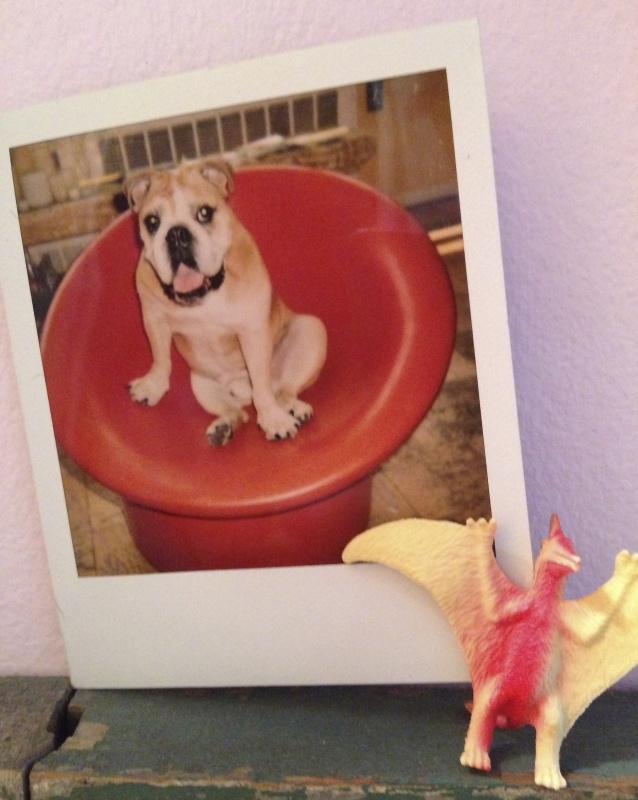 While I was in the midst of my mighty magnet mania, the estimable photojojo ran a blog on how to create mini photo stands with the their little promo dinosaur (who guarantees your package arrives safely).   I thought I'd try to create the same magnet photo holder effect without following all the steps.  I must admit short-cutting didn't lead to longevity, however if done correctly, these would be awesome place settings.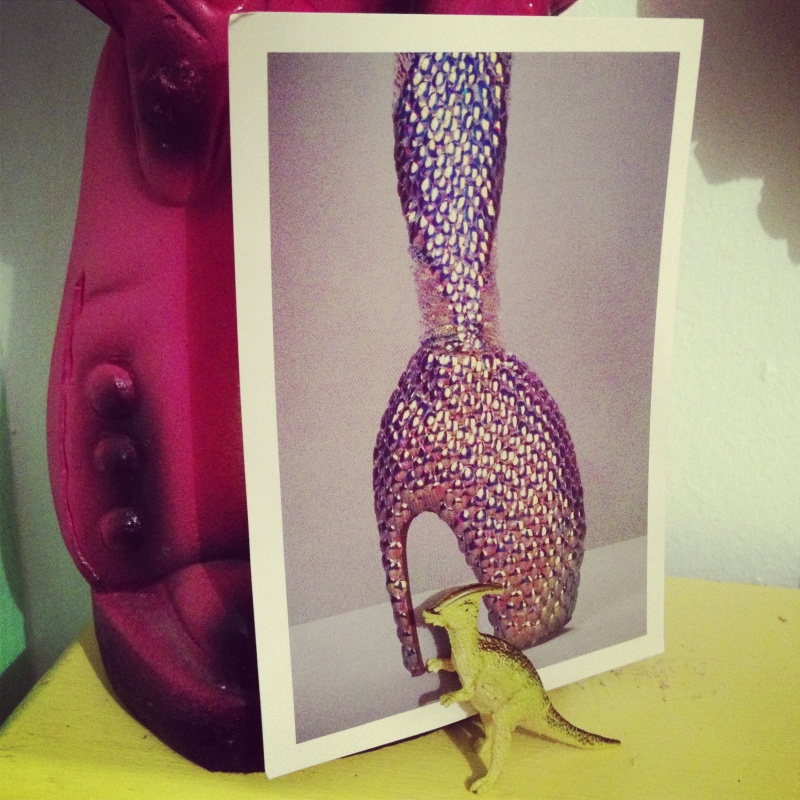 As one might imagine, I plow through a lot of packages of mighty magnets and for sometime I wasn't sure what to do with the metal backing that holds the magnets in place.  I'm fond of the magnetic strip used to house kitchen knives and decided to emulate that concept.  I adhered the metal rectangles to the inside wall of my craft closet, placed a mighty magnet on the plate and hung all my metal implements.  Not only am I recycling the packaging, I'm also utilizing a dead space in the closet into a handy tool display.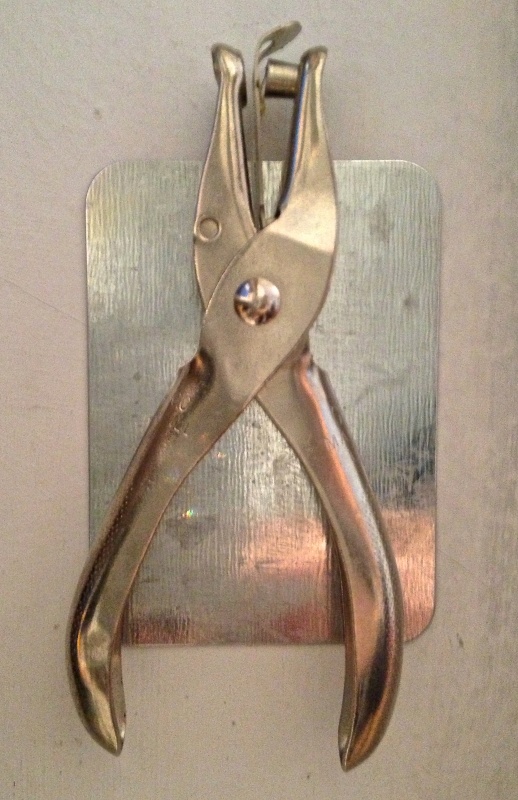 Although I could probably write another few blogs touting the merits of the mighty, I am actually quite ready to espouse the next super awesome can't live without trick of the trade.
stuck on you,
xxoo.