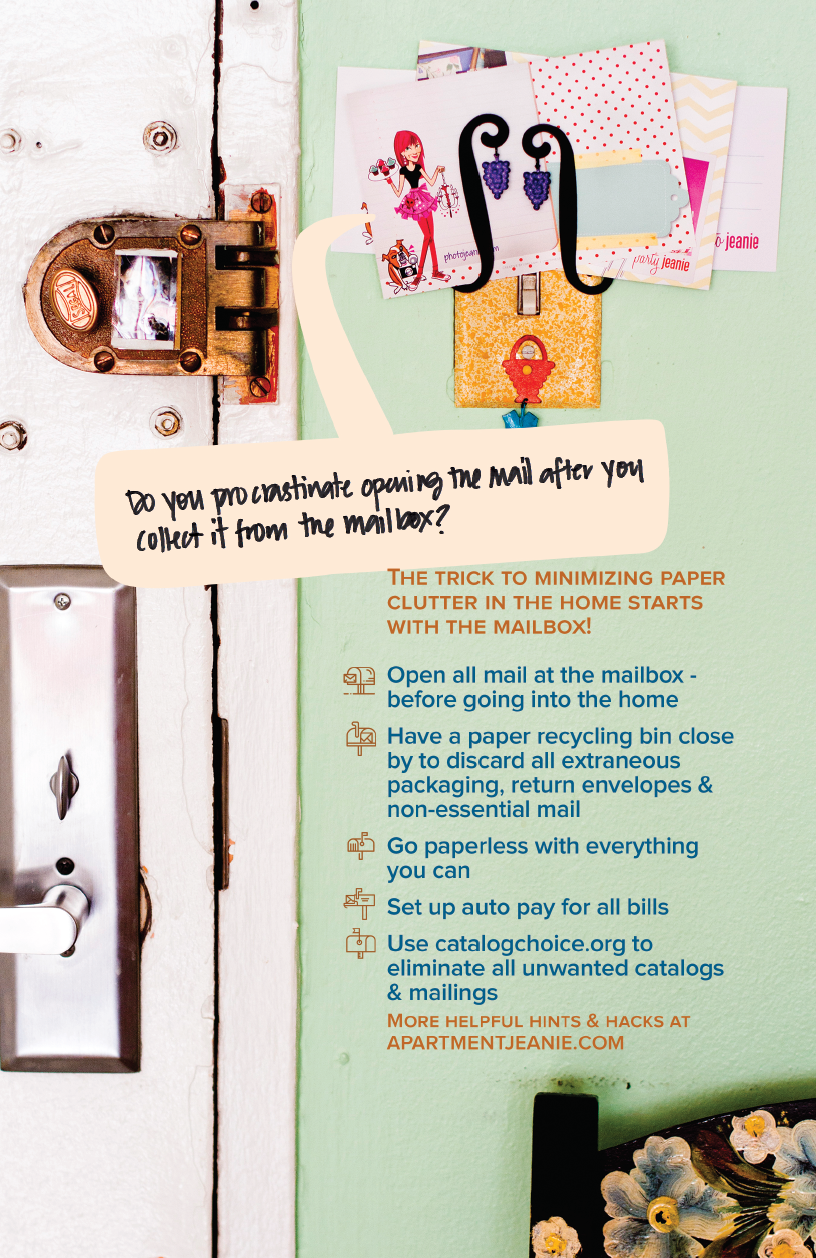 Start with Your Mailbox to Tackle Paper Clutter
Americans get so much mail these days! We're constantly being bombarded with marketing mail and paper bills.
Here's a few quick steps, you can easily minimize your mailbox paper clutter around your home.
Firstly, open all the mail at your mailbox before getting to your home.
Next, place a paper recycling bin nearby to quickly discard any extraneous packaging and non-essential mail.
Sign up for paperless bills and receipts.
Setup autopay for all your bills online.
Use catalogchoice.org to eliminate all unwanted catalogs.
Organize Art Projects
Throughout the school year, children's artwork and over sized projects start to infiltrate the home. And with multiple children, the potential for paper clutter multiplies. As an artistic child, I wish my parents saved more of my work which is why I love helping parents achieve and honor their children's masterpieces.
In addition, with all potential clutter, it's important to determine what to save, what will be framed, and what can "mysteriously vanish." When you think about clutter with these three buckets it will help you rapidly eliminate what you don't need in your home.
We not only create archival storage for each child but also will handle the framing and hanging processes. Furthermore, for those tight on space but abundant in art, we recommend apps like Artkive. Artkive is an app designed to eliminate the overwhelming guilt you get tossing your children's brilliant artwork into the garbage. Now, you can order beautiful printed books of their creations!
At apartmentjeanie, we help you design and organize not only your home, but the life you want to live. For better organized living, call us @ 917-828-7197 or fill out our "Get Started" form today!