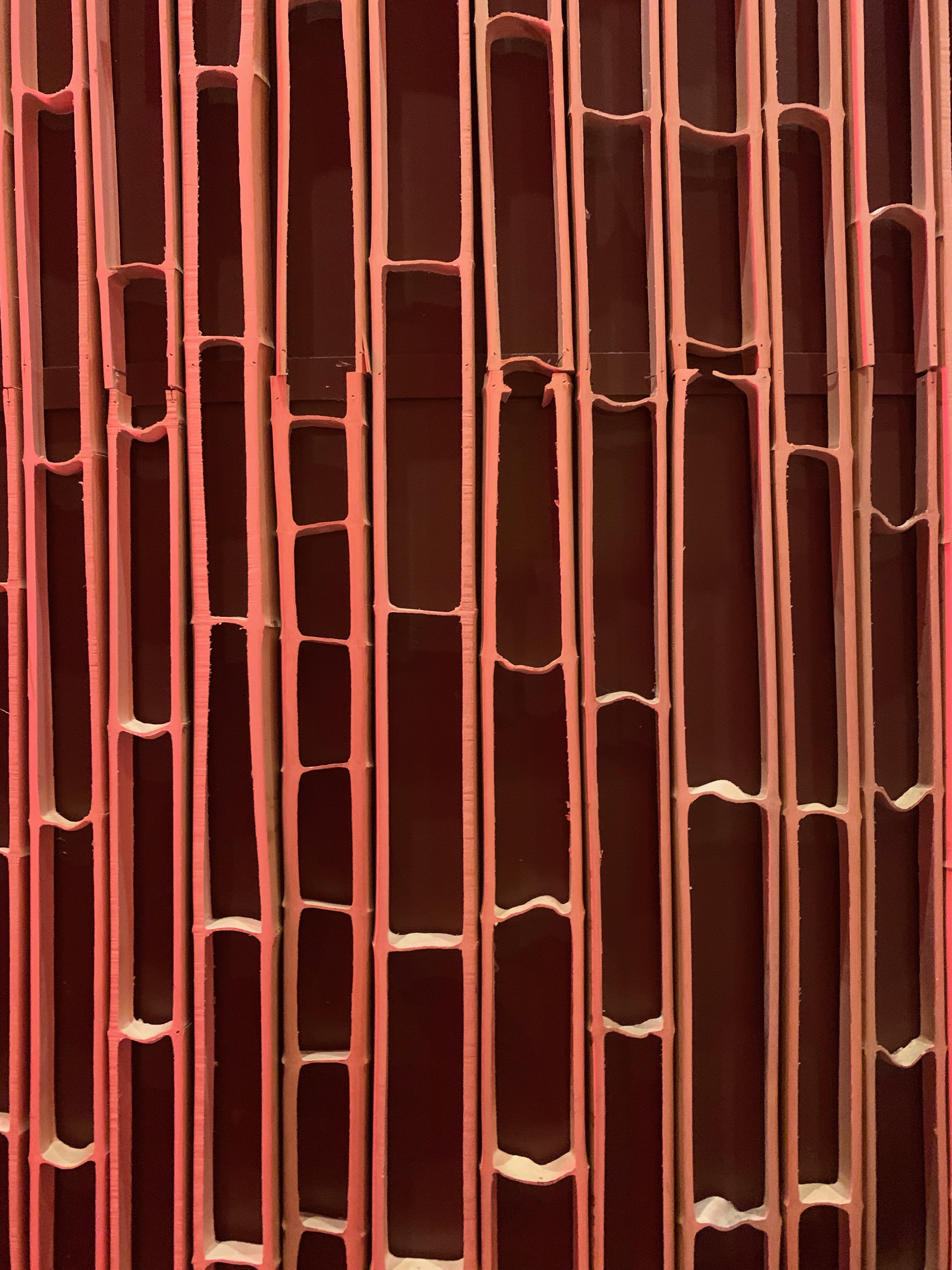 While on vacation in Folly Beach, South Carolina, I finally got to see the Wiki Wiki Sandbar which I had watched being built during the previous 2 summers. From a design perspective the restaurant is pretty fabulous from the giant octopus suspended from the main bar's ceiling. It may look like paper mache, however it is constructed from found plastic bags that have blown their way to the beach. (Plastic bags are forbidden on Folly Beach.)
The wall paper and artwork are on point however, I was particularly intrigued by this creative and savvy application of bamboo as a wall covering.
We've all seen the whole bamboo pole used in various home decor but to slice it down and line an entire wall not only adds an interesting texture and pattern but probably yields more coverage.
Have you ever seen bamboo used this way?