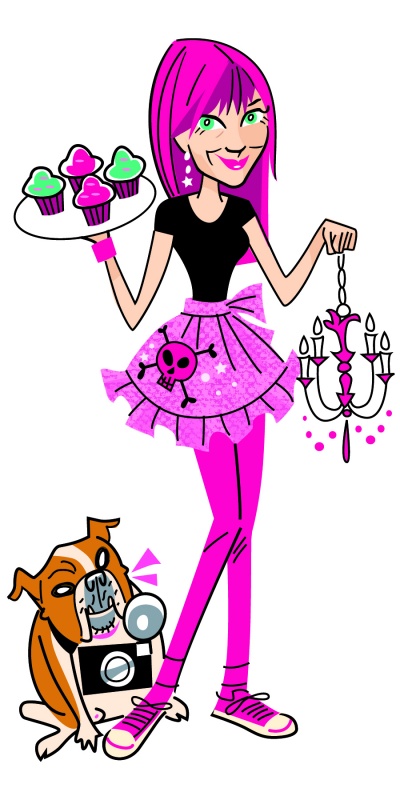 Have you ever just wished you had a little jeanie (i know the appropriate spelling is genie) when you are ready to clean the kitchen pantry or pack the Christmas decorations?  Well now your dream can be made a reality with the introduction of our new SUPERSCRIPTION service!
Once a month the jeanie of your choosing (photojeanie, apartmentjeanie or partyjeanie) will magically* appear to decorate, organize or problem solve whatever it is that needs to be done to make your life easier.  The table needs to be extra special for Thanksgiving, the gifts need to be wrapped for the holidays and you'd like a vacation photo album made – these are samples of services we provide – stylishly.
Just like your annual subscription to Playboy, a staff member will show up at your home 1 day a month (fully clothed) to facilitate the day's project.  That's 12 opportunities to tackle all your organization issues, clean out the clutter, archive your digital photos or re-configure the living room.  You don't have that many pending projects – there is 6 month package.  And for those who are ready for a full on commitment there is the annual pre-paid package with a deep discount as an incentive to improve the quality of your life.
The following is a list of doable day services.
 apartmentjeanie:
organization solutions • clutter elimination • creating & implementing organization systems • home office organization-desk & drawer cleaning, filing system, online bill payment  • bookcase editing & arrangement • closet cleaning & seasonal conversions • kitchen, pantry & laundry room organization • decorating & re-styling • furniture repurposing  • wall paint selection • art & photo hanging • clearing, organizing & arranging kid's room for better study & sleeping habits • streamline efficiency entry, foyer & mudroom • medicine cabinet cleaning • re-organizing hallway, linen & bathroom closets • display concepts for collections •  jewelry organization & display • camp packing •  home staging • garage/basement/attic/storage facility organization
photojeanie:
photo organizing • holiday photo card assembly • digital occasion albums • holiday/vacation/birthday albums • memento storage • organize iPhoto • photo display & hanging •  iphone/app lessons • photo selection for framing • camera & accessory organization • special projects • children's art & school work archiving
partyjeanie:
holiday decorating • breakdown & packing of holiday decor for storage • party & event styling • dinner party table setting • children's party decorating • holiday gift wrapping • centerpiece & tablescape design • menu planning • table setting presentation & documentation • menu & recipe organization
Sign up today while the deals are HOT!!  Seriously, who doesn't need a visit from a jeanie once a month?!
Email the most awesome admin, Emily for further information and pricing.
xxoo.
*by scheduling in advance