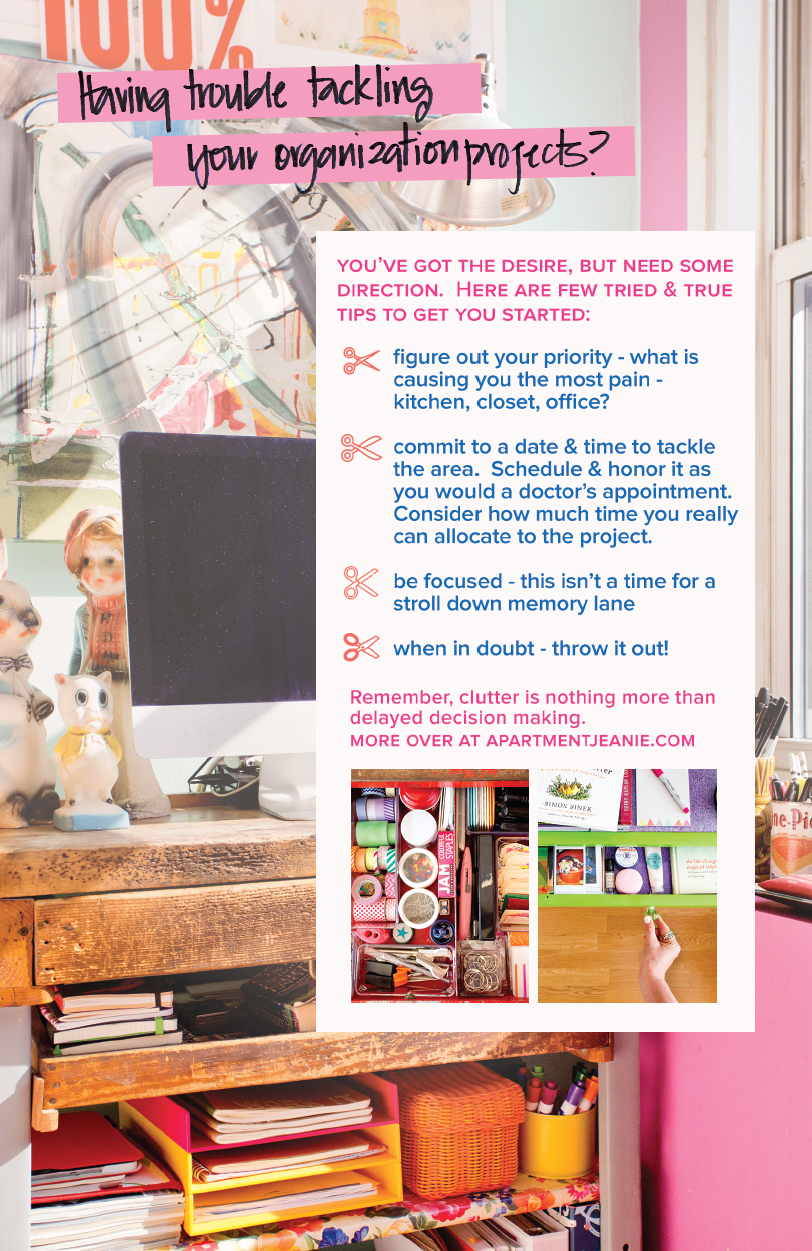 Tips to Start Your Organization Projects
The first step to starting your new organization projects is setting your priorities. What is causing you the most pain? Is it your kitchen, messy closet, or home office setup? Once you know what you want to tackle first you can start to put together a plan. Here's a great article on how to start prioritizing your projects. Next, you'll need to commit to a specific date and time to tackle the area you want to organize. Schedule the time and honor it as you would a doctor's appointment. Or maybe even stricter than you would honor a doctor's appointment! Then, stay focused and don't take that trip down memory lane. You need to remember the goal you set at the beginning of the project and when you have doubt, throw it out!
Organization Projects for Moving
Moving is stressful even for the most Zen person of us. It's time-consuming, overwhelming and expensive. But it doesn't have to induce anxiety and worry.
Having a strong and experienced support team to ensure an easy transition from home to home is the best housewarming gift you can give yourself.
Did you know apartmentjeanie is a move management specialist? We not only help prep for your upcoming move, but also work on site with the movers to ensure everything is documented and then get you set up immediately so you're happy, comfortable and settled in your new home – all in a New York minute.
Visit my testimonials to see what it's like to work with our team on your big move! Here's one sample from Sandra Palmer of New York City. Sandra said, "Jeanie and her crew helped me with a move from DC to NYC. They arrived a day after the movers unpacked everything. The movers unpacked in a manner that really looked like an explosion of stuff that would never fit in the space. Jeanie had everything organized and in place in a day. Then they came again and made it even more beautiful than it already was. I will never organize on my own again! Thanks so much to Jeanie and her team!"
Tips to Organize Your Week
Do you want to ensure your week starts off with a bang? Take the time on Sunday evening to plan your week ahead including all the tedious details like returns and errands.
Color code tasks by days of the week or by priority level. Check out a sample of what I do every Sunday on my Instagram feed. By having your week planned before it starts, you'll ensure a streamlined and organized 7 days ahead! The more organized you are before the week starts the more productive you'll be and more likely to hit your goals.
At apartmentjeanie we help you design and organize not only your home but the life you want to live. For better organized living call us at 917-828-7197