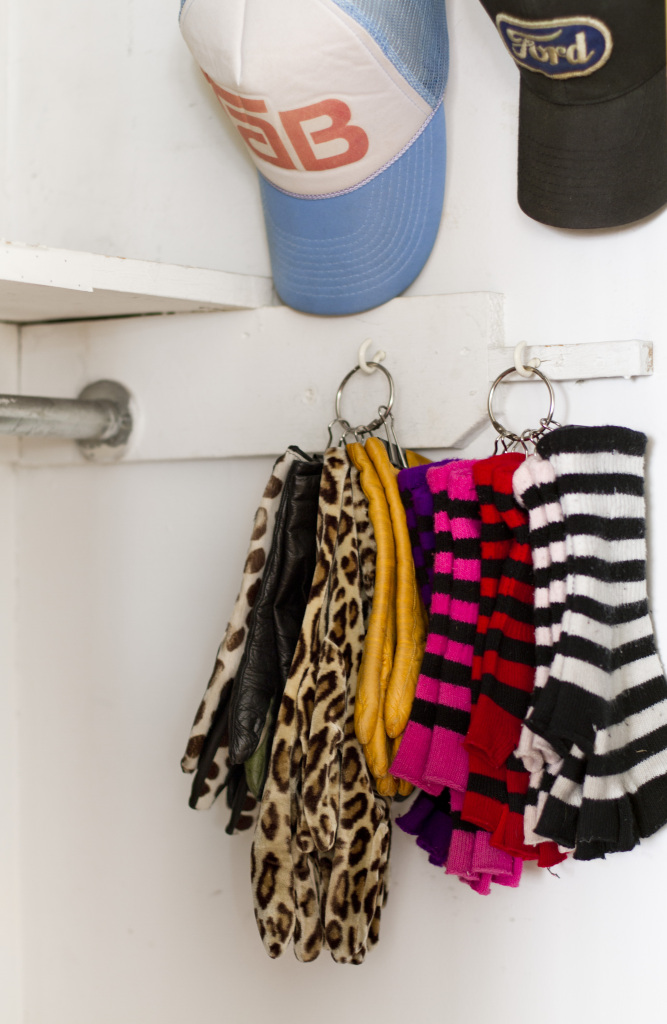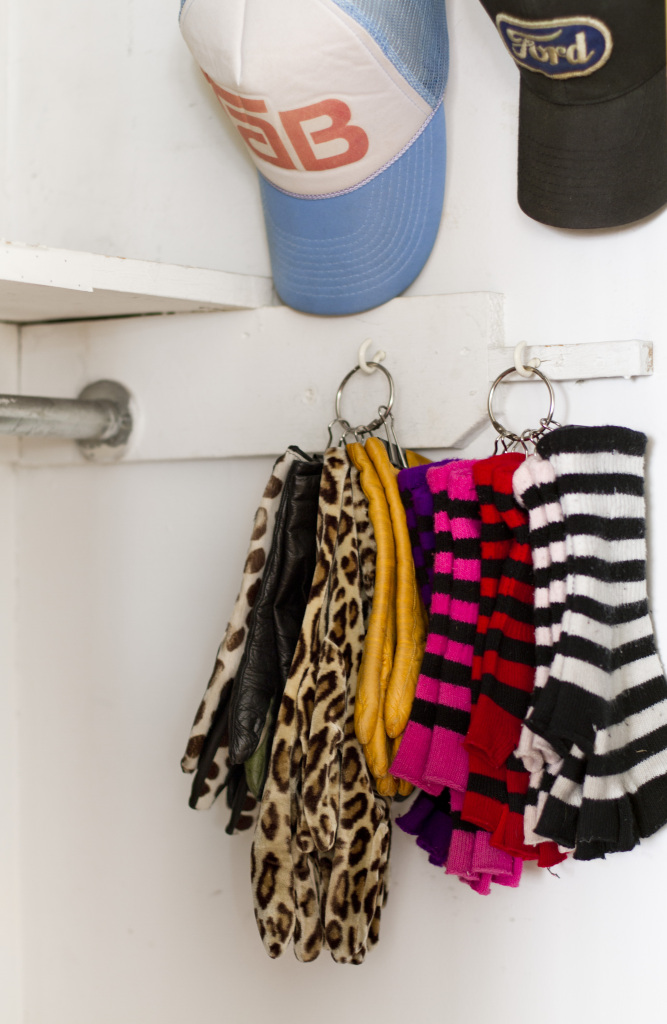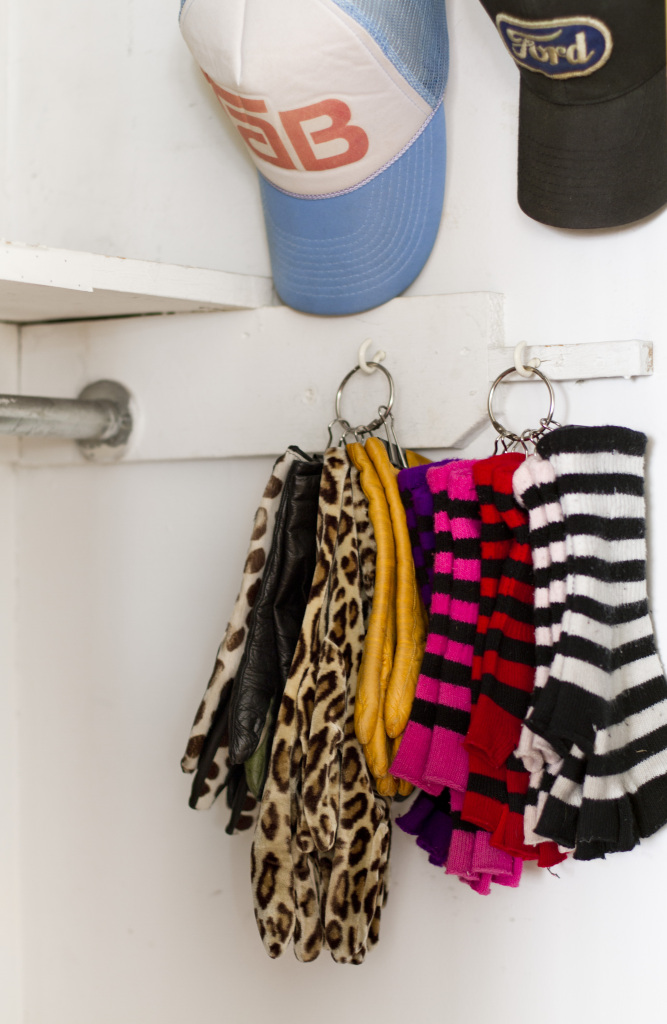 The candy has been consumed, clocks have been turned, the marathon has run its course and now according to my autumnal calendar it is the official start to the fingerless glove season.  As a professional organizer, nothing irks me more than storing gloves in a coat pocket.   Just as I must empty the contents of my bag upon arriving home (it's a compulsion), I put away my winter accessories every time to ensure gloves aren't misplaced, separated or lost.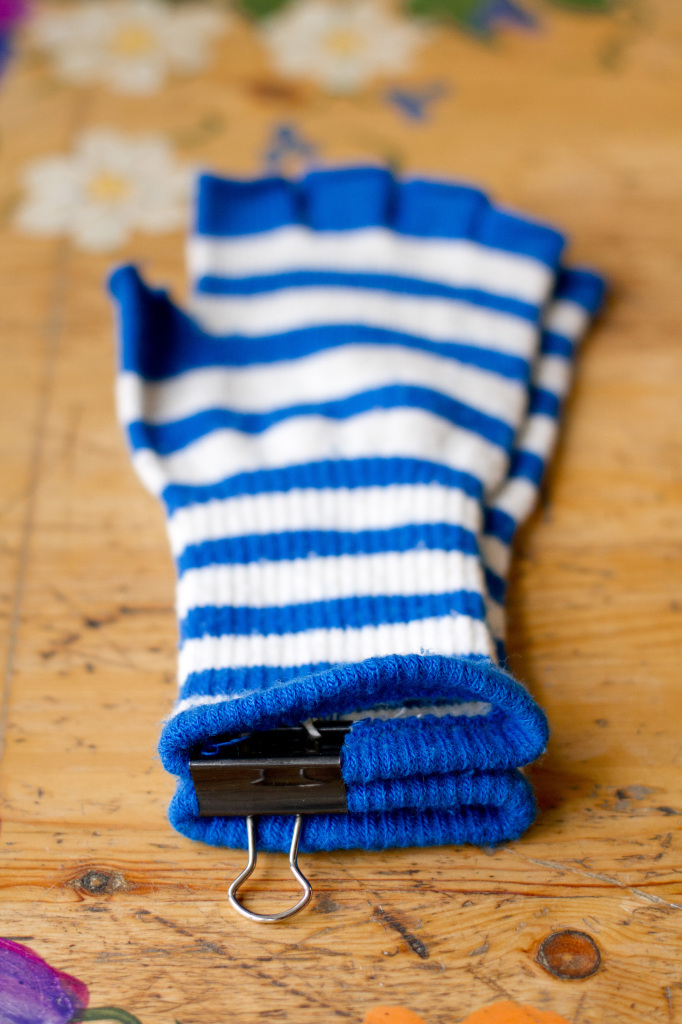 Where I put them is super accessible and highly visible so it makes it easy to return them after a wearing.  Each pair hangs from its own binder hook and then the gloves are divided by style.  Once the groupings have been made, the clips are slipped into a binder ring that hangs from a cupping hook on what would otherwise be a dead space inside the coat closet.  In order to minimize bulk and maximize storage potential, I put only 1 arm(?) of the clip on the ring.  Although I do organize my leather gloves using the binder clip, I wouldn't recommend applying this method to hide or fur cuff gloves as the binder can leave a mark.
This is a no fuss organization project that takes mere minutes and you more than likely have all the supplies needs in your kitchen junk drawer.  Not only will you now be able to match your gloves to your ensemble, but you'll know that every pair has a mate & is winter ready since you'll have had the opportunity to edit the holey ones out of the rotation!
I always love to see how the amazing apartmentjeanie readers implement these quick tips – show off your mad skills on the facebook page so everyone can be totes jelly of your cleverness.
xxoo.