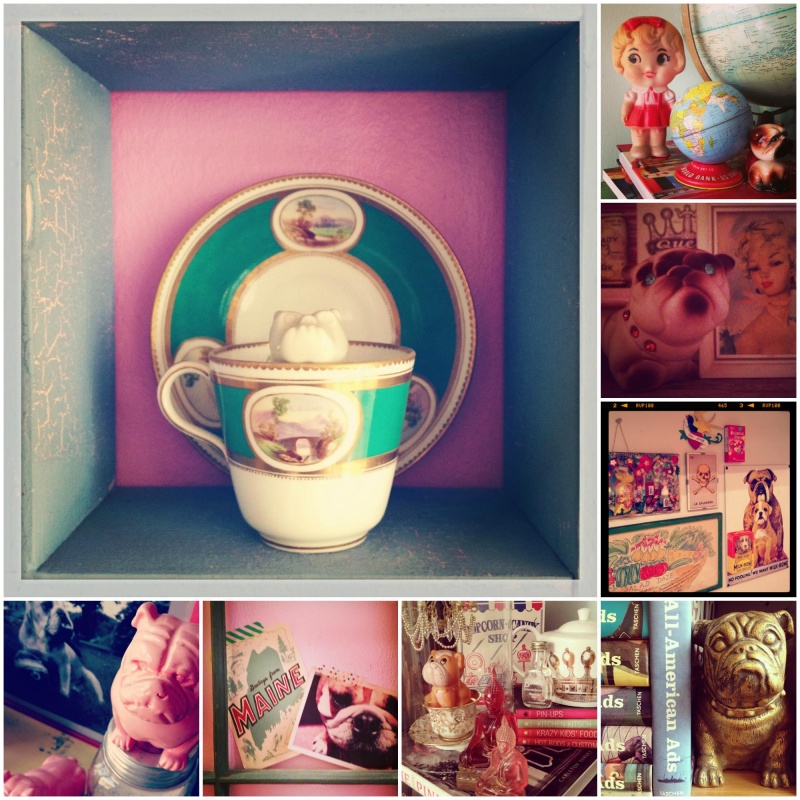 It has been a minute since I've put proverbial pen to paper.  It is not that I haven't thought about it often, but I've culling content and perfecting photos for the upcoming blog reboot!  Having spent countless (actually I did count them) hours trolling through the photo archives, I realized I have amassed quite a bulldog collection.
I am not surprised by this revelation and I am pretty sure it started as a direct result of someone who told me that I couldn't collect bully figurines or paraphernalia.  I sure showed him!
Whereas it may be 'predictable' that I gravitate to little tokens of my affection for the breed, I try to keep their size small and the placement unexpected.  They're like little surprises sprinkled amongst the carefully controlled chaos.
Do you have an accidental collection?  Show me on the apartmentjeanie facebook fanpage!
xxoo.