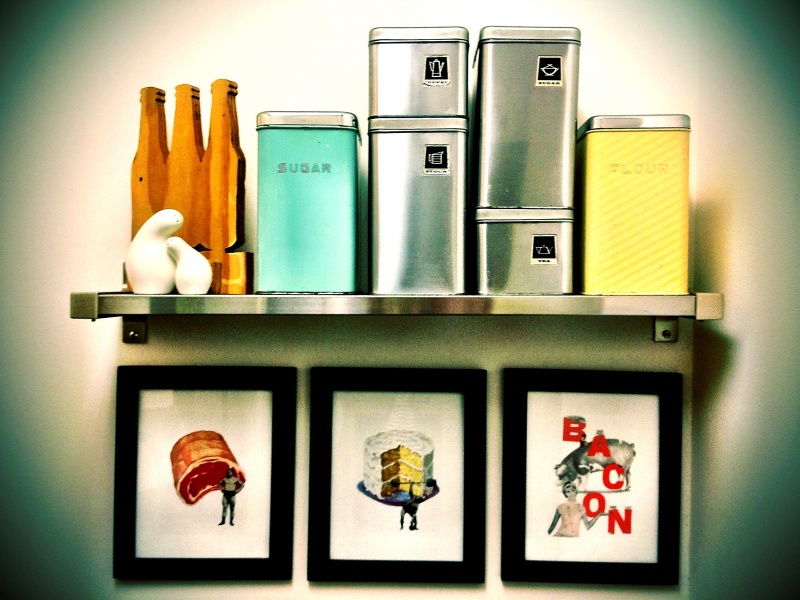 My friends are a crafty lot.  Whereas by day their creativity might be conservatively contained in a cubicle, at home it comes out in spades.  I love seeing how collections are displayed, color palettes integrated and storage issues solved.  This particular friend moved from a dark 1 bedroom apartment in Brooklyn to bright highrise studio in lower Manhattan.  She was forced to purge, consolidate and streamline, but didn't forgo style.  This friend in particular is great at seamlessly blending vintage flea market finds with modern big box retail furnishing.  The overall look is clean & cheeky.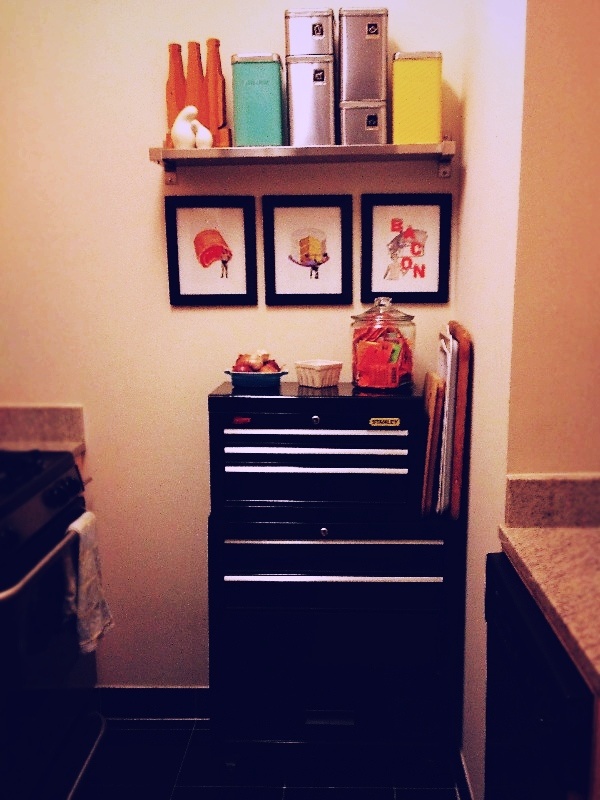 The tiny kitchen required more storage for the avid baker.  A Stanley tool chest is a sleek option for silverware, utensils & linens.  The black framed food themed art makes for a smooth visual transition from the vintage kitchen counter canisters to the industrial metal cart.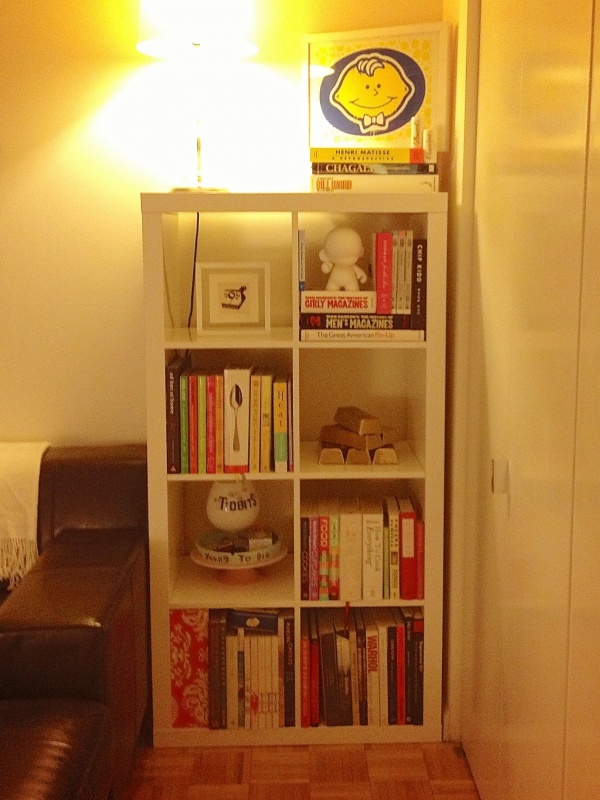 In my friend's previous apartment, she had a bank of IKEA bookshelves lining her living room walls, with studio space scarce she had to whittle down her massive art book collection.  Bright bound cookbooks mixed with bold bind art books give the generic white IKEA shelves a colorful punch.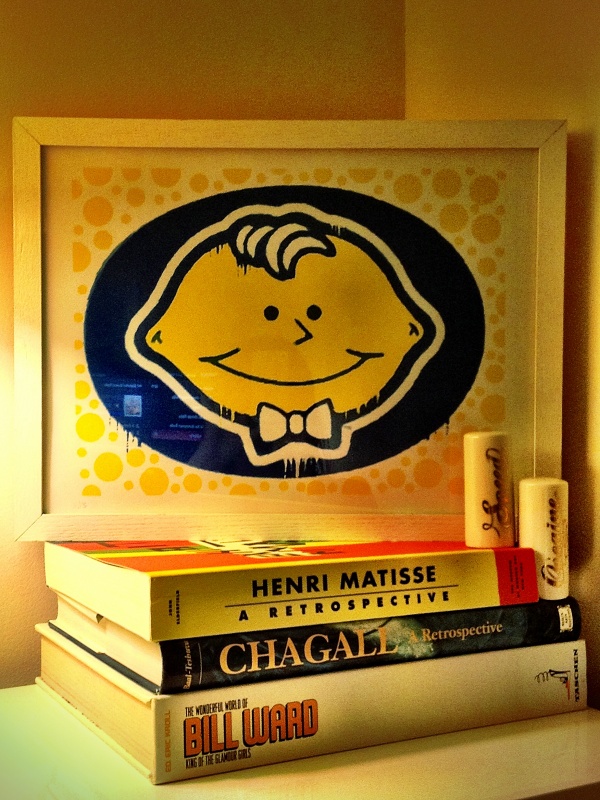 Framed art doesn't always have to hung on a wall.  The Lemonheads pop print ( a favorite candy of the home owner) is perched on a set of oversize art books.  Set of *cocaine* & *speed* salt & pepper shakers get far more attention in the display than the kitchen cabinet.
The next post will illustrate some of the smart, yet stylish storage choices made for this studio.
xxoo.