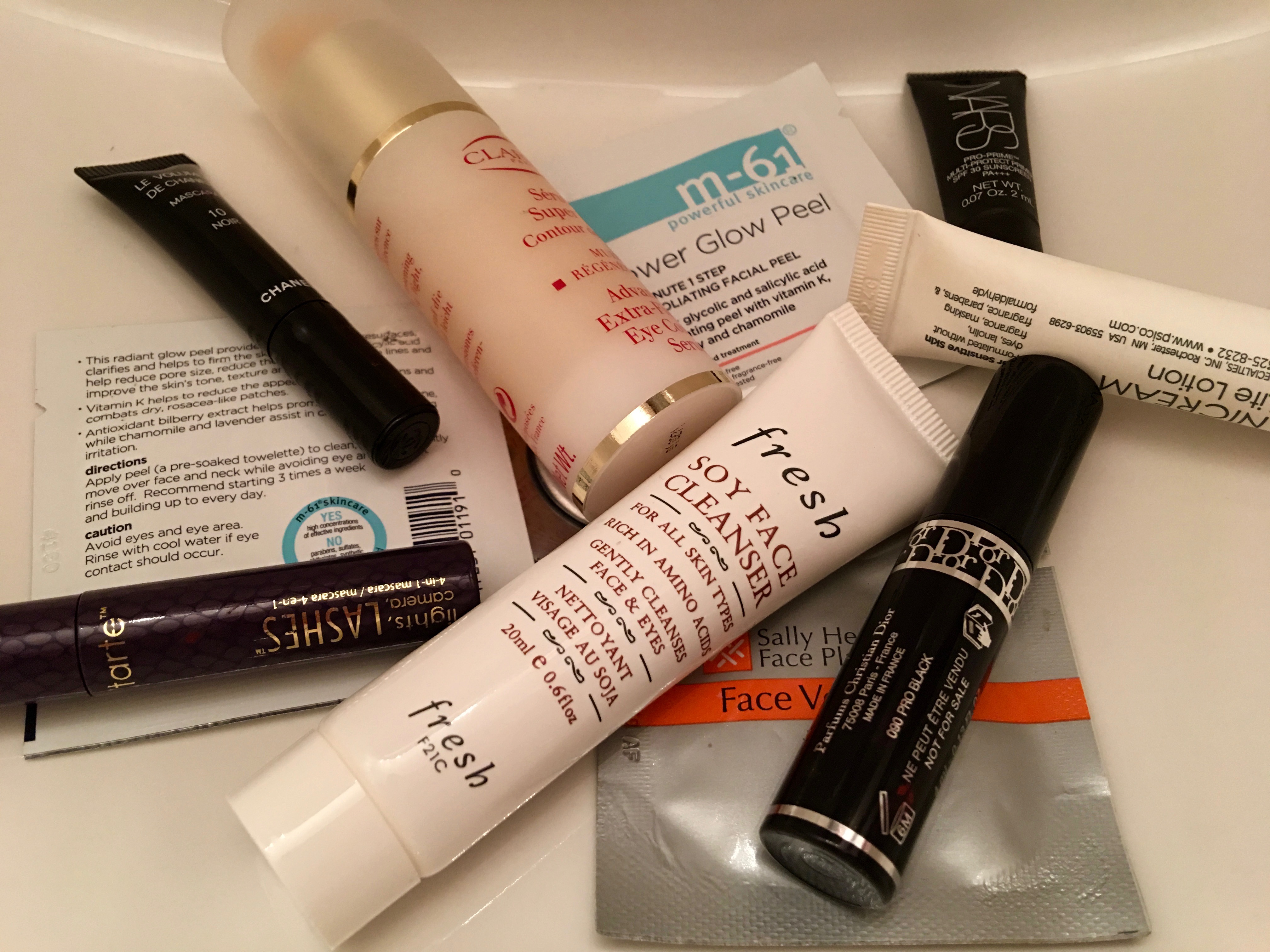 It is often the littlest of things that create the most havoc for professional organizers. Beauty samples are the bane of my need to eliminate the unnecessary packaging and products when working in clients' bath & bedrooms. In theory the trial size is brilliant – an opportunity to test something new without a financial commitment, small and portable, great for travel. However the reality is that most people do not use the sample immediately, the product expires and decomposes at a faster rate than its full-size contents. The packaging isn't usually recyclable and from an organizer's prospective really unwieldy to corral attractively and effectively.
I am not immune of the allure of the sample size. This past vacation I decide to take or toss every single promotional product in hopes of freeing myself of the guilt of throwing away something potentially useful. And I still came home with multiple mini mascara tubes. (I hadn't anticipated I wouldn't be wearing any makeup for 3 weeks while at the beach.)
I implemented a solution – everyday for the past week, I've left a different trial size product on the side of my sink which will force me to try and toss. Maybe I'll end up with invigorated looking skin or the softest cuticles ever but I definitely will not be left with tiny testers taking up covetable space.