Art Framing in New York City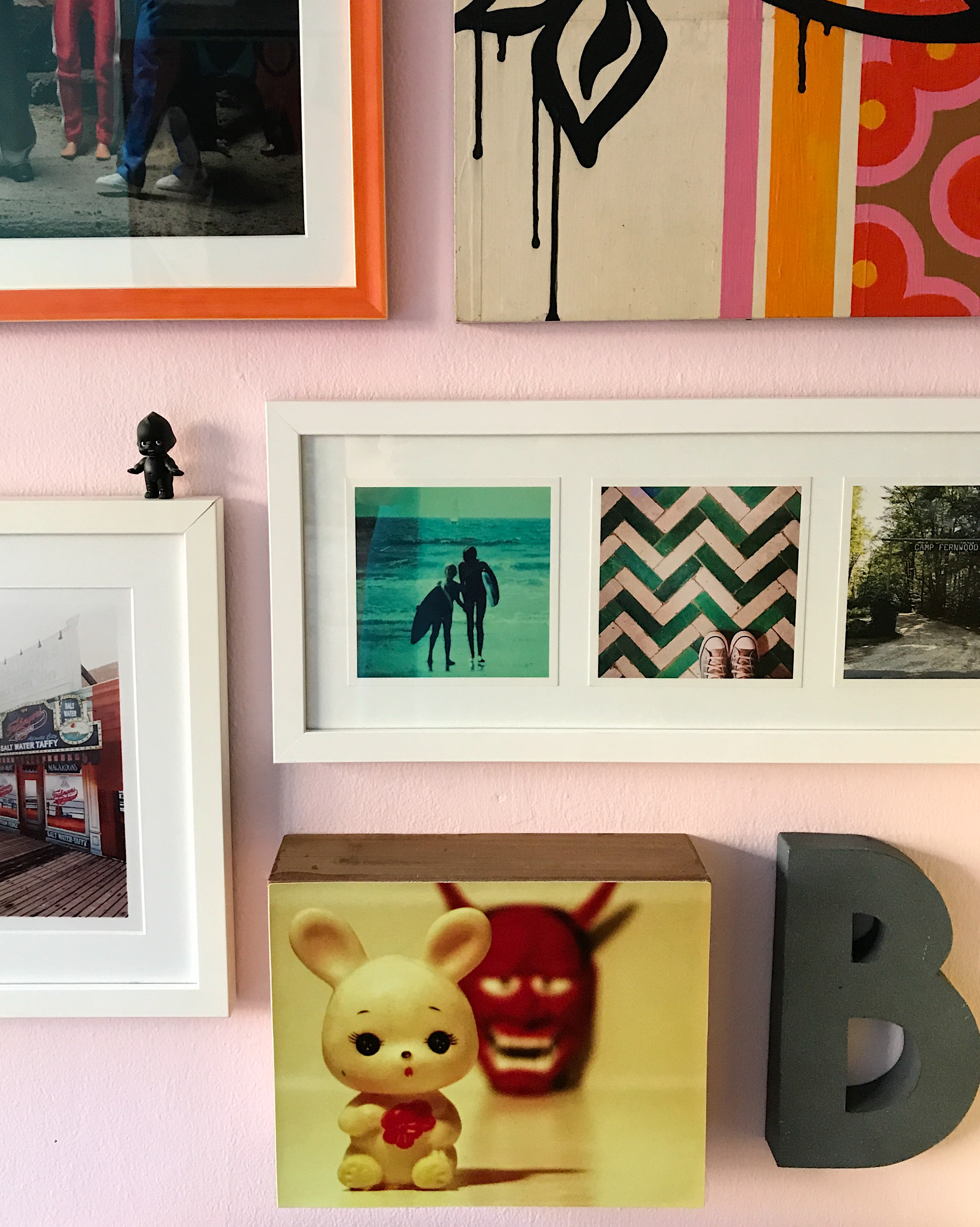 Art framing is a skill and when done right can make a huge difference in your home.
Do you Yelp? I feel like it is one of the many things I use as a resource but rarely feel compelled to contribute. And when I do it is usually to right a wrong. Like the time I received exceptional service at Shopsin's in spite of their legendary rude waitstaff. Or to combat a rash of negative comments about Scrap Yard when I was provided with superlative service that negated all the snarky, petty reviews.
Why I choose Excel Art & Framing for all of my art framing needs
Being a business owner (a 5 star Yelp business owner) I know how damaging a negative review. This is especially true when it isn't based on actual experience but the writer's perceived expectations. Now, when you do experience stellar custom service, it's just as important to share. On that note, last Saturday, I brought in a 14″x 11″ photograph and a selection of previously printed Instagrams that I decided needed to be framed last minute at Excel Art & Framing. This was all in anticipation of the paintzen photo shoot 48hrs later.
I've been taking my own artwork & photographs and my clients' artwork to Excel for over 15 years. The pieces range from a Picasso to children's school work. I've referred countless friends to Excel because they are amazing, knowledgeable, and creative. Their team is willing to do super labor intensive and highly detailed special projects. These are projects that no one else would take on and certainly not at this price point.
I was thrilled when they said they could probably get the frames ready for pick up just before the shoot on Monday. However, I was beyond amazed and appreciative when I received a call 5 hours later letting me know that both custom made frames were ready. 5 hours later!!!
Next time you've got a frame project Excel is where you want to go. Plus if you mention my name, Jeanie Engelbach, you get a sizable discount.The owner said that if they're a friend of mine, they'll get the Jeanie treatment which is of course 5 stars.
Get started with the Apartment Jeanie team and we can help organize your artwork and redesign your interior.