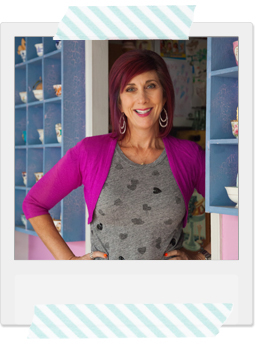 Jeanie Engelbach, Founder & Boss Lady
As the owner of a lifestyle curation company offering services such as apartmentjeanie, partyjeanie and photojeanie, Jeanie possesses an innate ability to see what sparkles and shines amidst disorganization and clutter, it's no wonder why Town & Country magazine dubbed her 'the chaos conqueror'.
For the past 20 years (40, if voluntarily cleaning her family's kitchen pantry and friends' bedrooms are included), Jeanie has been professionally streamlining the lives of Academy Award nominees, Emmy and Tony award winners, New York Times best selling authors, winners of CBS' Survivor series, a member of the US Treasury and countless others in dire need of organization and decorating decisions.
With an early career background in the corporate scene and 15 years of employment in the visual departments of ABC Carpet & Home, Bergdorf Goodman and Sony, Jeanie was able to unite her strongest skill sets in creating a lifestyle curating company. Applying a keen sense of aesthetics, the capacity to edit & acute observations, Jeanie provides her clients with what has often been described as a therapeutic and life changing experience.
Jeanie's success hinges on understanding and anticipating how she can better serve her client. The design core of all 3 services is to implement what the client already owns by recycling with purpose, allowing for the final result to be a true reflection of the individual's taste and style.
Jeanie lives in New York City with her street savvy bulldog, Tater Tot, but will travel to wherever mayhem & lack luster interior design lurks. Jeanie would like to take this opportunity to thank her parents for naming her so aptly, as she would have otherwise had a far more difficult time branding her lifestyle empire.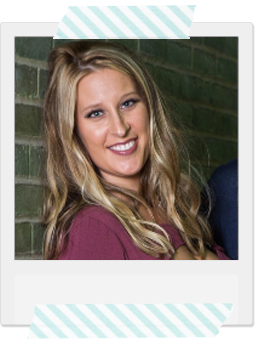 Emily Westerfield, Office & Sales Manager
Since joining the photojeanie team in 2012, Emily Westerfield is the peanut butter to Jeanie's jelly. She handles the entire back house operation, manages sales, is the client concierge and ensures everything is sunshine and rainbows for Jeanie – all from our Midwest office. Emily's skills and experience spans from years of working in corporate which led to opening & running her own successful virtual assistance business before committing to the company full time.
Emily's love of organization, schedules and spreadsheets make her the perfect point person for all things jeanie. She is the company go-to-girl for questions, answers and general inquiries.
When Emily isn't manning the phones and pursuing press opportunity, she is managing the lives of her husband, their 3 adorable kids and 2 playful pups.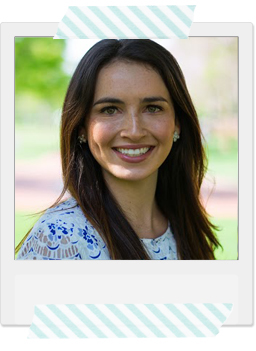 Lauren Clark, Project Coordinator
When her friends were playing with dolls, Lauren Clark was re-arranging her blue sky-inspired bedroom, helping her father paint the house and obsessively watching HGTV. By the time she hit double digits, Lauren was having (organization) play dates orchestrated by her friends'parents. It was from the depths of her best friend's closet that she knew a career in helping others clear out the clutter and live a better organized lifestyle was her calling.
Upon graduating with a fashion merchandising degree from the University of Delaware, 'LC' was hired immediately, having demonstrated a real flair for organization, party styling and an unbridled level of enthusiasm during the extensive interview process.
Determined to absorb as much work experience prior to graduation, Lauren spent her school breaks interning in PR, interior design & fashion at Nylon Consulting, Ali Fee Public Relations, and Zoe Feldman Design.